I was reading the message boards on IMDB when I came across this user comment:
I would advise Black reviewers to simply ignore all IMDB ratings regarding Black movies. They are biased and it appears that White reviewers simply vote down Black movies without even seeing them.
Another user responded:
I agree. I've long since realized that the IMDB.com movie rating system is quite FLAWED in this respect… I really hate to believe that it's a "race" thing, but honestly…look at the facts. If anyone on here can name me 10 movies with a majority African-American cast, and even a black director, and it is more than 4.5/10 on the rating scale, THEN maybe I will change my mind.
Spike Lee movies alone easily make this quota.
1. Do The Right Thing 7.9
2. Malcolm X 7.7
3. 4 Little Girls 7.7
4. Clockers 6.9
5. He Got Game 6.8
6. Crooklyn 6.6
7. Get on the Bus 6.7
8. Mo' Better Blues 6.4
9. Jungle Fever 6.4
10. She's Gotta Have It 6.3
11. Bamboozled 6.3
The list continues…
12. Boyz N The Hood 7.8
13. The Great Debaters 7.6
14. Precious 7.4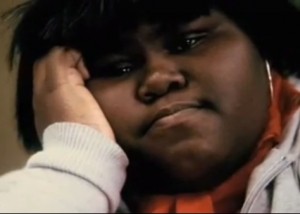 15. Black Dynamite 7.4
16. Menace II Society 7.4
17. Coach Carter 7.1
18. Friday 7.0
19. Love & Basketball 6.8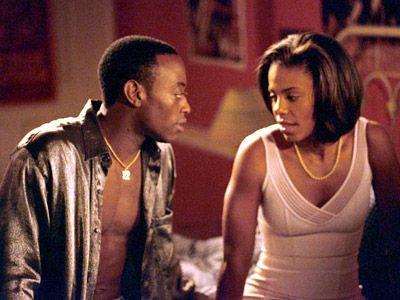 20. Medicine for Melancholy 6.8
21. Love Jones 6.7
22. Juice 6.7
23. Cadillac Records 6.7
24. Dead Presidents 6.6
25. Set It Off 6.3
26. Higher Learning 6.3
27. Don't Be A Menace to South Central While Drinking Your Juice in the Hood 6.3
28. The Wood 6.2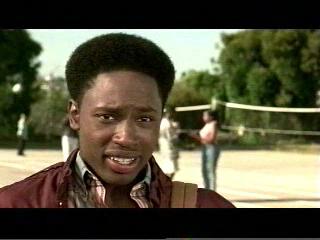 29. Barbershop 6.2
30. Jason's Lyric 6.2
31. Baby Boy 6.1
All Black directors, all majority African American casts, all above 6.0… and this is just the short list!
This is not to say that IMDB ratings are flawless. It is problematic that the upper echelon of these films is only at a 7.8 and not into the 8 and 9 ranges. But then again, a smaller percentage of Black people probably vote on the site, compared to White voters, which would also explain why some classic black movies like The Best Man (1999) and Drumline (2002) received lower ratings than one would expect 5.9 and 5.3, respectively.
I wouldn't ignore the ratings altogether. A 2.1 movie is a crappy movie whether it's black, white, or purple.
But maybe for Black movies, we should add a point to get a better understanding of how they stack up against the mainstream.