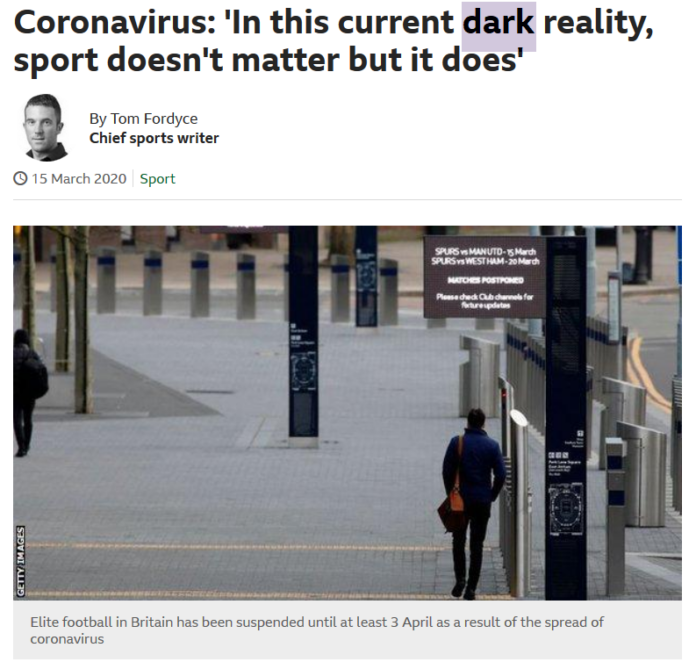 Anti-Black Rhetoric In European Languages.
What is "dark"? To Europeans, dark is anything bad or even, evil. This is why even our Black/African Christians, who have inherited their rituals from European Missionaries, are also Anti-Black. They refuse, like their European tutors, that the Jesus Christ that they love and adore was actually a Black man.
You see? The idea of the fact of Jesus' Blackness does not square with European tradition.
Another way to say this is: European Anti-Blackness is a deeply religious ideal. Their entire world-view, belief systems, mores and rituals are based entirely on the very religious foundations of their Anti-Blackness.
Furthermore, don't mistake the lingering colonial effects of this Anti-Blackness in some of our local languages (smuggled into our languages by the Metha) today as the norm. For, they are not. Far from it.
Black is a serious color. In African tradition, you wore Black when you have achieved utter seriousness and discipline. Black is the epitome of seriousness. When a person dies, and he needs to be ushered into the Ancestral World, those who attend to the funeral are supposed to wear Black. A funeral (the last rite de passage into the ancestral world) is the most serious event in all of a person's life in this world.
Black, contrary to what some African/Black Christians are taught in Missionary School, is not a color for sadness, or for mourning or for evil. If it were the case, your most senior Reverends, and Pastors, and Popes, in your Churches wouldn't adorn themselves with all Black attires on serious occasions. (They have willfully forgotten that they do this because the foundations of their religion are simply African. They have also willfully forgotten that if their leaders wore white attires to serious events they would look like clowns!).
Black, as a color, is for seriousness. Black is for serious people. The Holy Kaaba in Mecca is not Black for nothing. It inspires the attitude for serious business. The Kaaba is the modern rendition of the Black Bull, which early Muslims worshiped. The Holy Black Kaaba embodies a Holiness of Holiness, a Perfection.
In African tradition, Black symbolizes utter discipline, and more, Perfection. There's no play in Blackness. All ancient martial art forms, because they derived their origins from the continent have the highest form of their art as a Black Art (a place of complete discipline in the practice). If you want to play around, and be light-hearted about life and any event, wear white. But if you achieve the discipline and the character to obtain the perfection of the mind, body and soul, you became Black.
Black means you have become complete. Nothing else remains. Nothing can be taken from you. Nothing can be done to you. Black means you have become a God! When you died, traditional Africans wore Black to help you transition to the Ancestral World because they want to symbolize what you have become: Perfect. (Black is not suppose to indicate sadness, or mourning!).
Please, unlearn European Anti-Blackness and become the truly free man that you really are!