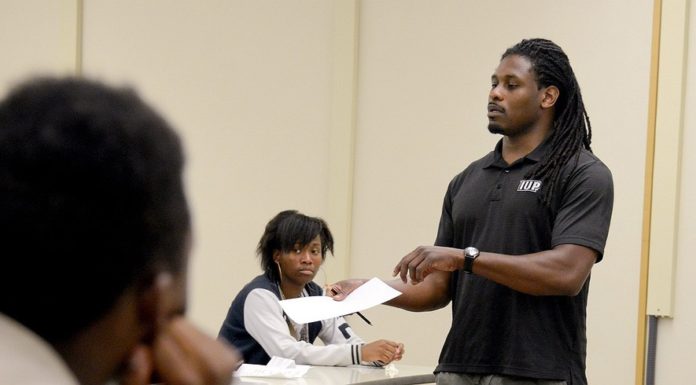 In my travels, I have met several African American men who have confessed to me their troubles in finding work. By no account are they uneducated men. The vast majority come from homes where their parents took education very seriously and enforced values that embraced the pursuit of knowledge and not only for career advancement but also for self-fulfillment. So what then is the problem?
These men have been locked out of an employment system where whiteness is heralded and blackness is devalued. There are, of course, examples of African American men who do well in the US—that one rich doctor, that star attorney, or that one CEO of a major company—but for the most part they are tokens and not a representative of the whole.
On the whole, even the educated ones struggle to find employment suited to their abilities. The major trend is that they get their foot into the door with a job but find difficulty moving up beyond a certain pre-established threshold. They are, in essence, stuck with no upward mobility in sight.
And those are the most fortunate of them.
Many others can never enter the workforce in positions commensurate with their skill, talents, and mental abilities. They never find that toe in the door, much less an entire foot. This is especially true for African American men who want to enter teaching.
Hardly will you find a number of university professors who are African American men and women. Although they are more than twelve percent of the population, they make up less than four percent of university teachers in the US. Even still, these numbers are misleading because they tend to be the professors who are untenured, with no job security, and at the less prestigious schools.
While the chances of African American men and women teaching at universities is quite low, the odds of African American men teaching in primary schools is even lower. In the US and Europe in general, there is a gross underrepresentation of male teachers at the primary school level.
Overall, Western countries stigmatize male teachers, painting them as perverts who are prone to misbehavior with children. I'm sure most of us have heard stories about Catholic priests in the West who are accused of molesting small boys.
The Western stigma against men being around small children hurts African American men. They are rarely considered for jobs in primary schools, even in their own communities. Essentially, they are locked out of the teaching profession in large numbers. Boys in African American communities are particularly disadvantaged.
Keeping men out of primary education, however, has adverse effects on the upbringing of African American boys. Never seeing someone who looks like them in front of the classroom, many young boys in America become disengaged.
With few African American male teachers throughout their schooling, African American men do not see the school systems as a place for people like them. This lack of male role models leads to high drop out rates.
For girls, male teachers represent opportunities to build relationships with men outside of their immediate and extended families.
It is important that African Americans find work in their country, since how else can they live without solid income and satisfaction from work? It is equally important that African American men are able to get jobs teaching their children in schools.
In African countries, male teaching in primary schools helps young men feel motivated and succeed in education. In China, male teachers are also highly active in primary schools. Having more male teachers would be a huge benefit to African American communities, both economically and culturally.
Why should African American men be left outside of the formal systems of their children's educational development? African American men should teach too.