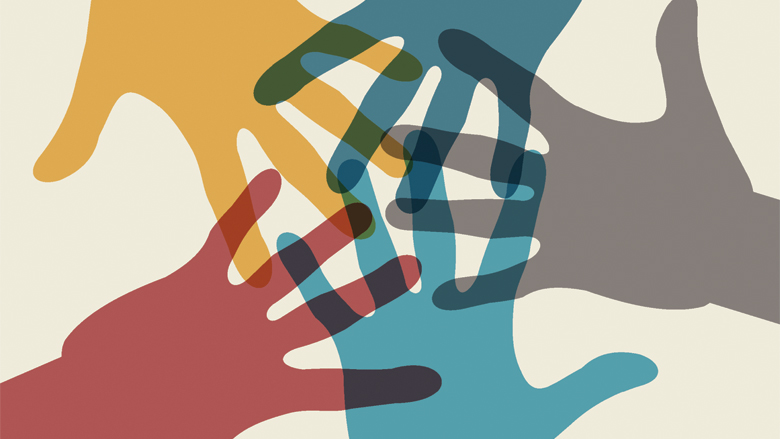 KINGSTON, Jamaica – It's a telltale sign that when things are getting bad, we fluff the rough edges with smooth curves that conceal the shape of what lies beneath.
Under the world's current state of affairs, with gainful employment at all-time lows and income and wealth inequality at all-time highs, it comes as no surprise that our language around the economy is shifting.
In all the major newspapers, we read about how our darling technology brings us together in a global village marked by virtual hyper-interconnectedness, international networks of cooperation, and altruistic trust between perfect strangers. This phenomenon ultimately leads us to a new type of economy dubbed a "sharing economy."
Reliant upon constant high-speed connections, a new paradigm is slowly emerging where businesses spring up based on clients' "sharing" ideas, resources, knowledge, goods, or services. Companies provide services for a fee, and these services reflect the increasing ability of more people to individually participate in the economy and society via sharing and technology.
Virtual marketplaces like Ebay, Amazon, and Poshmark rely on customers to use their websites to buy, sell, and trade goods with other customers. The service marketplace is extended to companies like Airbnb where travelers around the world reserve people's homes, apartments, and spare rooms to avoid the more pricey accommodations of a conventional hotel.
Users' participation also drives social networking and sharing sites like Facebook, Tumblr, Pinterest, Twitter, and Instagram.
Bowing to tech giants, the 21st century economy has a tendency to place technology-focused companies on a pedestal.
While the notion of a sharing economy does seem appropriately paired with the resounding tones of harmonious bells, it would, however, be too hasty to practice effusive romanticism of technology without first ascertaining its caveats.
It is commonly argued that these sites cut out big business, fostering a democratic equalization in the 21st century, with an economy empowered by individuals, not corporations.
However, as these companies become larger and either take venture capitalists' money or go public, will they themselves begin to resemble large corporate entities that treat consumers poorly?
Some fear that tech companies might just be the mirror image of their evil predecessors.
With the increasing control over markets exercised by players like Amazon and other high tech and communications giants, a sharing economy might not pose a significant threat to end capitalism, but just a nuanced guise where the new masters aren't cigar smoking bankers but technical entrepreneurs.
In their early years, these companies purport themselves to be anti-corporate, anti-establishment social villages—literally everybody's yard sale. That is, before they are thrust into the Fortune 500 spotlight or are purchased by a business giant, becoming a monopoly that keeps increasing its piece of the action, while abusing the smaller producers, or squeezing them completely out of the equation.
Let's not forget that social sharing or resource pooling sites are not founded upon the hallowed pillars of honesty and morality.
Rather the opposite, their businesses, like others before them, are driven purely by selfishness—the desire to make loads more money than they spend—otherwise known as capitalism. If these companies were not profitable, the owners would pursue other businesses that afforded them financial security comparable to that which they presently enjoy.
The glorification of a sharing economy pretends it is an antidote to evil corporations. Over-simplistically, it paints the so-called new economy as altruistic and democratic compared to the malevolent and greedy old economy.
Another concern is whether the shift to a sharing economy is a sign of degradation and economic desperation in society.
In a sharing economy, everyone behaves as a peddler. Populations of citizens are willing to do anything before complete strangers for purely financial reasons. In other words, as the world becomes more and more cutthroat, people become more and more willing to sell every aspect of their lives.
The sharing economy facilitates the monetization of everything.
It preys upon young people who, without much money, are particularly vulnerable. They are willing to pay less because they have less. They often buy things they have never examined from people or companies they don't know, in search of the cheapest possible solution.
Customers, in the end, work more for the companies than for themselves.
Are we leading on the path of a sharing economy that connects people together in the absence of corporations? Should models for future interactions exclude big corporations?
Does the small start up initially overthrow but eventually become the corporation? Or is this the model that corporations will adopt in order to keep up?
Perhaps it true that we will move towards a sharing economy in the 21st century, an economy that fosters more cooperation and interdependence, that is more democratic and allows for entrepreneurship rather than domination by corporations.
But the contemporary pyramid structure of global hierarchy too closely resembles that of the pyramids built by our ancient African ancestors.
The point on the top has little room for only a few while the rest of us are squeezed out.
So much for sharing.