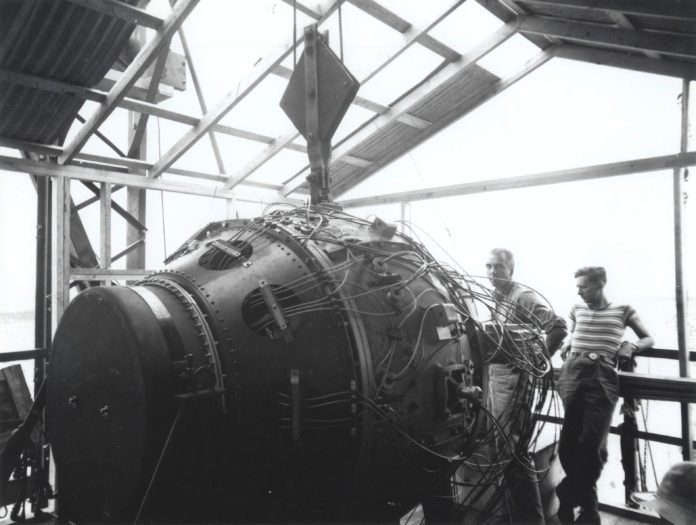 Here is the the story of Kwame, and with it: the problems facing men in Africa today…
"What do you want to do when you grow up?" my mother and father would ask when I was a kid.
My reply was just like any other kid who could not be bothered with the thought of future responsibilities. "I don't know." When I grow up…that "when" felt so long from now. I was not an idle fortune teller reaching for some distant future.
"Chill out," I would tell my parents using some imported slang. "No doubt, I'll figure it out when the 'when' gets here."
But the question persisted. That nagging question filled silences in between bites at the dinner table and stretched over long drives to and from the village. Eventually I felt compelled to deliver an answer. The when growing ever nearer.
"I could build a nuclear weapon."
"—Why on earth would you aspire to such radical behavior?" my father interrupted.
"It's not radical," I insisted. "Ghana doesn't have one. Nigeria doesn't have one. No African country does, I think. Even in the Caribbean and in South American there's not a nuclear weapon in sight—"
"—What are you, a troublemaker?"
"Me, a troublemaker?" I didn't understand. The countries my father talked about, they all had men dedicate their working lives to create nuclear weapons. Their men used those creations to protect their country men and women, to protect their freedoms. I thought my father would be proud if I replicated their inventions.
But he shook his head. My mother pursed her lips and released the kind of hiss that stung my ears. Accordingly, I changed my tune.
"I could build cars."
My dad snickered. "Son, the car has already been built a hundred times, over and over, again and again. And the cars we have now work just fine."
"My Toyota is very reliable," my mother chimed in. "BMWs and Fords are alright too."
My parents shot down my every response. "So all those people in Japan and Germany and America—they can build cars but I can't?"
This time it was my mother who chuckled. "What kind of son did I raise? Did I fail you?"
"What if I built homes?"
My mother curled her lip. She could not hide her dissatisfaction. "School fees are not cheap. Why don't you put your brain to use?"
I disagreed, "It's not easy building homes. Architects and construction workers have to draw out plans and calculate measurements. That new mall over there isn't standing because no one thought about it."
"Help me, please! Someone!" My mother threw her hands up in the air, in what was either a plea to some invisible force or total exasperation with what she felt was my nonsense—or both.
"Why don't you just be a doctor like your sister? We can never have enough doctors in the family," said my father.
And that was how it went. Every conversation about what I wanted to do when I grow up morphed into what I should do—be a doctor or a lawyer, wear a suit and tie, sit in an office, work with computers or robots but never with my hands. Presumably mother and father were trying to be helpful in their own way, which was not particularly helpful it turned out.
At some point, I had to come to the conclusion that my mother and father had no clue how the world worked. Don't get me wrong: they are my parents and I love them dearly.
Only they talk as though cars were birthed from car lots and not from actual machines with thousands of parts created and designed, and to some extent assembled, by human beings.
They talk as though all kinds of consumer goods, from toilet paper rolls to bottle water, just appeared on shelves which replenished automatically from the back of unmanned storerooms.
They talk as though the world was a jovial playground with revolving carousels, where only bad people committed violence, where the world's policemen were democratically appointed by unanimous decision and worked on altruistic missions to keep us all safe.
They talk as though violence only happened in the distant past, during video games, or during war time—as if every time was not war time.
They talk as though nuclear weapons were landline phones, a collective good that was available for anyone in the building to use at any time.
Many African nations live in a world about production where we do not find value in producing. In a world about national defense where we do not find importance in defending.
I love my parents. That being said, my parents are incredibly naive about the world in which they have spent several decades. And to our chagrin. The naivety of whole generations leaves entire countries extremely vulnerable.
"When you grow up, you need to get a job," my father would say.
"Not any old job, but a good job," my mother agreed.
I smiled and nodded. But really I thought that when I grow up, more than to get a job or a good job or a really good job, more than anything I wanted to gain awareness. I wanted to end the naivety.
I do not want to lead the next generation into the open jaws of the ravenous conqueror. I want to give the next generation the courage to do something, to create something, to build something.
Sometimes age deceives us. In fact, I should have asked my parents their same question.