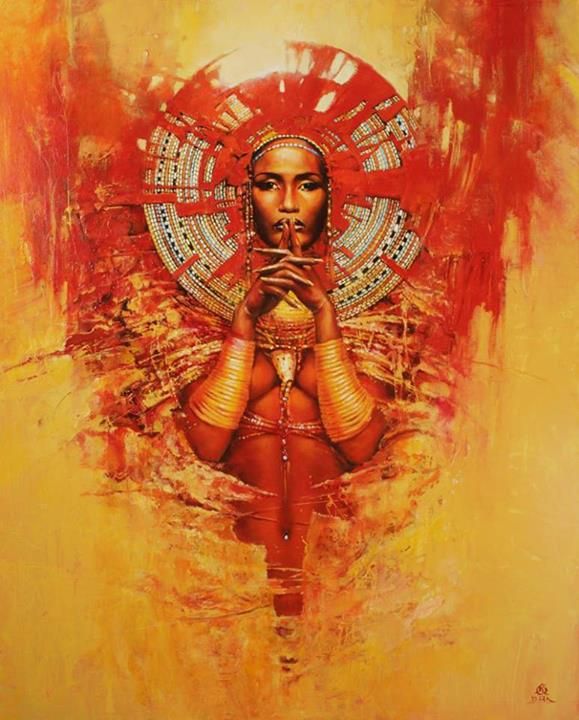 Your Mother & The Structure of Your Mind
To understand if anyone who purports to be an intellectual is properly trained, or not, and to know whether they trained under white supremacism or under traditional African influence, you need only look at the structure of their arguments. Not their arguments in themselves.
Nothing reveals more about the structure of the man's mind than how he says what he says, not what he says!
What I mean by that is this: you need only examine the structure of the argument a person makes to understand whether they are: (A) Stupid, (B) Idiotic, (C) Insane, (D) Sane or (D) Well-trained. All this to mean that there are different levels in the structure of thought.
For instance. Imagine a stranger, an Abrorfo, from the small island of Britain tell you that "British Colonialism of Ghana was good for Ghanaians." How you respond to this statement is a mark of whether you are an idiot, whether you are indeed stupid, insane, or whether you are even, in fact, sane, let alone well-trained.
To understand what I mean, bear with me for a second while I introduce a very rudimentary form of argumentation that comes naturally to even children. This is to say that you ought to bear with me for only a moment so I can show you the structure of common sense.
When we were kids playing around with leather and plastic soccer balls on the beautiful sands of the beaches in Ntoaboma, a kid would often become frustrated with his peculiar, yet inadequate, skills at the beautiful game. Out of that frustration you would often hear what is known in African American communities in the United States of White Supremacism, as Your Mama Jokes.
These jokes can be complex but the basic structure is familiar to anyone who grew up in Ntoaboma. A kid might begin to air his frustration at the beautiful game by insulting the better soccer players. This is in fact, understandable, kids tend to take their frustration on others and not on their particular inadequacies. He might say to you, the better player, which fact he's amply aware of, that: "Your mama is a goat."
Now, imagine you met a kid who responded to this insult by defending his mother by offering to present his mother's birth certificate on the next practice. You would think this kid either an idiot, or immaculately insane. The proper response, if you were familiar with the structure of this kind of argumentation is simply that you respond to the insult with another insult. You might cough-up, and retort with: "Your mother is a cow."
Fair. What this means is straightforward. When someone says that your mother is a goat, you need to immediately acknowledge the hostility. This is common sense. More, you need to know that the insult does not warrant a defense of your mother. That is not the point of an insult. Insults are not true statements, they are coined to get a certain reaction from you. To defend your mother in the face of an insult means you are unable to tell the difference between an insult and an appellation.
Let's return to our first introductory argument where you are met with an Abrorfo, from the midget island of Britain, who tells you that "British Colonialism was good for Ghana." Your response should not involve socio-economic stats before and after to refute the fact that the British terrorized your ancestors with hired mercenaries for a century. Your response should entail something like this: "Did the British come by the idea by cave-dancing around the midget stonehenge?"
If you still don't get the point, then you need to look in the mirror and ask yourself some serious questions. Imagine, Taflastey, that a mighty stone fell on you father and mashed him to death. Someone may tell you that your father's accident was all in God's plan. Your choice to accept that explanation or not, for in this case, someone might be trying to comfort you. You need to be able to tell the difference between hostility and condolences. Again, common sense.
The proper response when some stranger tells you that it is God's plan for a stone to mash up your father's body, is: "What is the difference between God and Satan?" You see how it works? When someone says: "You are not human and that they are better than you," what you do is not to show that you are human. You retort properly as follows: "It takes a human being to recognize another human being. You must be a shrimp!"
That is that. The structure of your mind depends on nothing else but your own training. Sometimes, for some of us, it began long ago on the sandy beaches of Ntoaboma, playing one game here and there with childhood friends and our cousins. Common sense, really. No one can force you to develop it into a straight-shooting machine. Your choice. Really! But when you don't, it shows. And it stinks.