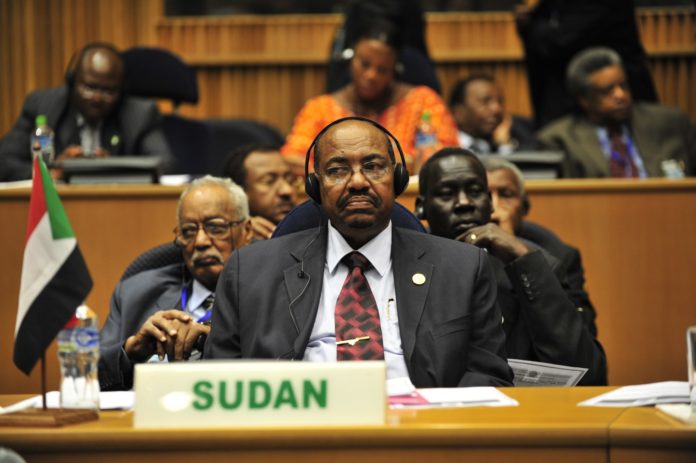 KEMBUJE—The Gambian Government has announced that it is withdrawing from the Rome Statute of the International Criminal Court effective 25 October, 2016. The announcement was read by the country's information minister Sheriff Bojang yesterday. He said the reason for the withdrawal is because the ICC is a Western-backed institution designed to unfairly target Africa. He accused the West of double standards noting that the ICC should also have gone after former Pres. George Bush and former Prime Minister Tony Blair among several other anti-colonial rhetoric.
About four days ago it was Burundi and South Africa who announced their withdrawal from the ICC, essentially on the same reasons. This is the same reason of the AU as well, which in its various summits since 2014 has been engaged in unintelligible colonial banter especially since the indictment of Kenyan president and his vice president for the atrocities of the 2007/8 post election violence in which more than one thousand people were massacred.
Charges against Pres. Uhuru were eventually dropped. But charges remain on the head on the Sudanese Pres. Omar Bashir since 2009 and 2010. In 2015 he attended the AU Summit in South Africa whose government refused to arrest him even though the High Court in Pretoria said the government had a constitutional obligation to arrest the man. The government said by the time they received the court ruling, Bashir had already left the country! Now South Africa says its membership to Rome Statute conflicts with its obligations under AU to guarantee the diplomatic immunity of heads of states. Yet South Africa signed the treaty in 2000 when it already knew its obligations.
Thus the actions by the Gambia, Burundi and South Africa with many more African countries to follow suit soon has nothing to do with the colonial hogwash or conflicting obligations. Rather it has everything to do with the fact that the leaders of Africa do not wish to be held to account for their corruption, abuse of rights and perpetuation of atrocities against their own people.
The evidence of this in the fact that in 2014, when they met in Malabo, Equitorial Guinea, these leaders made an amendment to the protocol establishing the African Court on Human and People's Rights that the court shall not investigate and prosecute sitting heads of state and senior government officials. That court, set up since 2006 has only about 32 states parties out of 53 African countries, and only 7 countries have made a declaration to allow their citizens and NGOs to take the government to court.
Rwanda was the 8th country. But in 2013 it withdrew its declaration because an opposition politician took the government to the court for politically motivated imprisonment. It is therefore clear that the AU and its member states have no interest and solution for the continuous abuse of rights on the continent. African governments have continuously flouted the rulings of the African Commission on Human and People's Rights, the African Court on Human and People's Rights and the various regional courts and accountability institutions.
Most, if not all African governments and leaders have failed to ensure the independence, professionalism and development of domestic justice systems which are continuously undermined, harassed, manipulated and interfered with in the interest of the regime to the detriment of the people.
Thus, the ICC has served as the only avenue that Africans have had to at least put a stop to political leaders and warlords among others who systematically commit heinous crimes against them. The general condemnation many Africans levy against the ICC that it is Western-backed and unfairly targeting Africa is without merit and not a well thought out argument. What Africans need to understand is that at least the ICC has served to identify only atrocious individuals in Africa for prosecution. Without the ICC those individuals would not have anyone to stop them, while it also serves as a deterrent against continuous atrocities and future perpetrators.
The ICC has not targeted any individual African person yet who is innocent of his or her crimes. If there is one international organization that is harm-free for Africans it is the ICC because it has not yet unfairly targeted any well-meaning African leader or individual. The ICC has not yet interfered with any socio-economic or political systems of any African country and has not imposed any decision, policy or program on any African country and has not overthrown any government or supported any dictator yet.
As a matter of fact the ICC has not intruded into the governance and development process of any African country. All that the ICC has done so far is to call out the names of those leaders, rebels and criminals who are harming our people. Whether the ICC has targeted leaders in other parts of the world or not, is a matter that can be discussed, highlighted and even critiqued, but that is no reason for ordinary Africans to condemn the court for weeding out the undesirable elements out of our midst. If we do that then we are also buying into the narrative of the tyrants and warlords hence defending them for their atrocities against us. Hence, all Africans must support the ICC to be strong and effective to help in the weeding out murderers, rapists, criminals. We have to know where our interest lies.
Incidentally, the Chief Prosecutor of the ICC is African. She is Mrs. Fatou Bom Bensouda from the Gambia. She needs our support to save this continent from crimes against humanity, genocide and war crimes that have been ravaging Africa since independence.
According to a recent report, 'African Regional Communities and the Prevention of Mass Atrocities,' millions of Africans have perished in genocides, crimes against humanity and war crimes between 2009 to date. In Darfur, the report states that more than 300,000 people have been massacred between 2009 and 2016. It states that from 2013 and 2016, between 50,000 to 300,000 people have been killed in South Sudan alone. More than 1000 people have been killed in Niger between 2014 and 2016.
In Burundi, 1000 people have been killed from 2015 to date. In the DR Congo alone, 5.5 million people have perished from 2009 to 2015, while in Central African Republic more than 6000 have been killed in two years between 2013 and 2015. Hundreds more have been massacred in Eritrea, Ethiopia, Mali, Guinea Conakry, Chad, Cameroun, Nigeria and Ivory Coast among others.
Yet without the ICC, where in Africa will perpetrators of these heinous crimes who are government leaders and rebels face justice? Have we thought about that? What if your family, your child, mother and father were victims? Would you have prevented the ICC to go after the perpetrators just because you think it is targeting Africa, which is an unfair statement in itself? Is it dishonesty or ignorance or both that is making us harm ourselves in this way? Let us think carefully about the implications of our advocacy to leave the ICC.