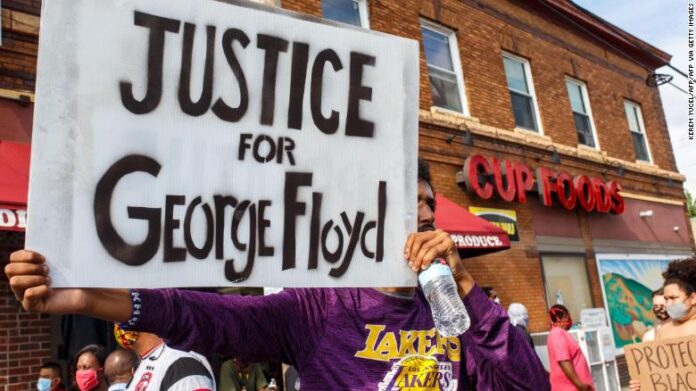 Western, Euro-American, Revisionist Racism.
For many centuries, the geopolitical tool of many western nations to dominate and terrorize African states has been based entirely on the hatred of one race. Particularly, the Foreign and Domestic Policy of European nations and nations of European descent around the world (particularly in the US), remains that of a policy of Anti-Blackness.
Make no mistake. Everywhere you look, all European institutions are Anti-Black. That is, they hate African/Black people and they act violently against Black people for absolutely no human reason. Call it a sickness if you may, but those are the facts.
Now, it is a mistake to assume that the obvious truth forces people to admit it. It doesn't. Some people change. Others do not. You need only take a cursory look at the institutions of white people to understand their mindset—whether they are capable of change or not. To understand who people really are, you cannot understand them by laying-up with either their men or women. You need to look at their institutions—which reveals how they think and act as a group.
A white person like Joe, the bigot, Biden, can say he likes Black people all he wants. Your European girlfriend can say she doesn't mind Black people, and that her relationship to you is a testament of that reality. Be not deceived—a molecule of H2O cannot reveal the true characteristics of the body of water. To understand Joe, the bigot, Biden, one needs to look at how the man behaves within an institution of whites! And there, among their own people, with the power to affect Black lives, their character is not built, it is exposed. There, Joe Biden, is indubitably, a bigot.
It is a mistake to assume then that the obvious truth about the centuries-old racism of white institutions—like the violent brutality of Police Departments of the United States against Black people—forces people to admit it. It doesn't. Instead, because Anti-Blackness among Europeans and the descendants of Europeans is non-negotiable, they double down on it.
The best way to double down on racism is to defeat the intellectual argument against the white supremacist group-think of white people. Many projects to obscure the unnerving truth about European Anti-Blackness have been launched to this effect and I shall point out just a few for the sake of brevity.
(1). One is that, not all white people are racist. This is not an argument. It is statistically mute. To say that not all molecules of H20 behave the same way is neither here nor there. Water, remains, water, give or take. This type of obfuscation goes along with pointing to notable Europeans who argued against violence against Black peoples. Statistically, there's no scientific significance to this view and it does absolutely nothing to the prevailing paradigm that white people are Anti-Black. The fact remains.
(2). The second is that Europeans are not the first to build Anti-Black institutions. Look at Islam and the Arabs. Even look at some African institutions, they (as the European intellectuals would like us to believe were already Anti-Black, and that they the Europeans just bought into what was already present).
This point is particularly troubling, and that's the whole point. In that, (i) It is partly an admission of the guilt of European Anti-Blackness and (ii) Even if the premise is granted that Europeans were not the first Anti-Black peoples, two wrongs still cannot make a right.
Although, suffice it to say that, this second point has been the west's strongest project thus far. Many African scholars, religious scholars and ethnographers have been enlisted, funded and commissioned with some of the loot from Africa to paint Islam and even to some extent, African culture and ethnic African wars, as somehow the first types of Anti-Blackness, and that early Muslims, particularly the Arabs, and their fellow Africans were just as Anti-Black as the west has been in the past 500 years. There's not enough time to refute these claims except to say that these are outright projections of guilt, projections of European Anti-Black whiteness.
(3) The third type of obscuring the facts of a virulent violent Anti-Blackness among Europeans and people of European descent is raising the stagecraft of intersectionalizing oppression and suffering. For instance, they claim that you shouldn't say that white people are oppressing Black people in America. That is too simple—and what they mean is that that is too truthful.
What you should admit and say, which is the lie, is that single, poor LGBTQ – Black women suffer at the hands of abusive straight, rich Black men and women first, and then perhaps second, they suffer the oppressive racial system run by rich white men. The goal is to spread the blame/guilt of Anti-Blackness to reach closer to one's own actions (the actions of other Black people), and to spread the victimhood of Anti-Black oppression to include other white people (white women and poor whites).
This way the call to overthrow white supremacism cannot be launched with a proper united front. Intersectionalism has been very successful. And many unsuspecting Black intellectuals wear this craft on their foreheads as a type of clairvoyant honor.
This way these Black people have picked their fight, first against masculine straight rich Black men. And if ever, one cannot expect them to speak of the ills of the geopolitics of western Anti-Blackness.
All this to say that no matter where one looks, the charge of western Anti-Blackness is not going to go without a fight from western scholars. The charge of Anti-Blackness is not going down without the project to first demonize Africa and indict Islam as both the first types of Anti-Blackness. This will be done in the charge to spread the blame away from the west, away from Europeans and to widen the net of victims to include not only the Black victims of this crass, violent strain of European imperialism.
What can you do? The duty of the African intellectual is to read widely, and stay his/her mind on the facts, without giving in to the various western projects to revise African history in their cunning attempt to remove responsibility for their various crimes of humanity that we place right in front of their doorsteps.
The duty of the African scholar is to teach him/herself to identify these Euro-American projects of lies, of misinformation and disinformation. White institutions, because they are essentially Anti-Black, will not and cannot be expected to accept responsibility for their 500 years of violent Anti-Blackness. Their very nature and existence depends on their refusal to admit that they are racist.