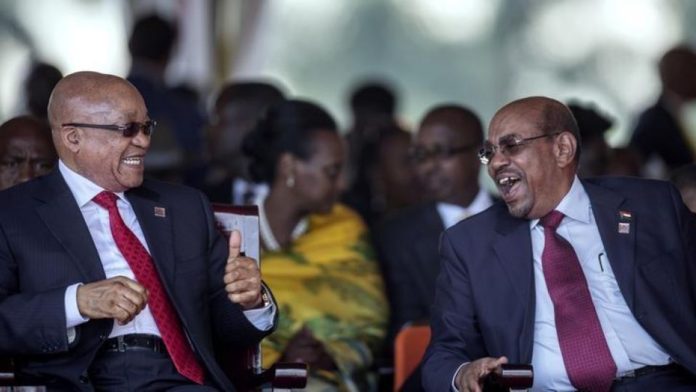 ACCRA—The so-called International Criminal Court (ICC) is an organization that sits somewhere in The Hague somewhere in a country called the Netherlands. It was ostensibly established and began its work on July 1, 2002 when the so-called Rome Treaty came into force.  It claims on its website that its mandate is to try individuals for genocide, war crimes and crimes against humanity. Two African countries Burundi and South Africa recently announced their decision to withdraw from this kangaroo court. Why is this important and what should other African countries do?
The ICC since its inception in July 2002 has only prosecuted African countries and African leaders ostensibly for crimes against humanity. Some Africans will argue that African countries and their leaders are notorious for using violence on their own populations so they deserve to be prosecuted for such crimes and that the ICC is the best venue for such an enterprise.
That is an interesting proposition. Let us dissect it. The United Kingdom, a small Island country in northern Europe which signed the ICC treaty on November 30, 1998 and formally acceded to it October 4, 2001. The UK under its leader Tony Blair in 2003 took part in the criminal and legally unjustified (by international law) invasion of the sovereign nation of Iraq with the supposed goal to remove weapons of mass destruction that they claimed that Iraq possessed.
This claim was an outright lie concocted by half-men. The result of this was the destruction of Iraq and the death of hundreds of thousands of Iraqis in an illegal occupation following the war against Iraq. We note that at the time of the UK's participation in the Iraq war, it was a signatory to the Rome Treaty and formally part of the ICC. But we do not see the ICC indicting and trying Tony Blair for war crimes!
This despicable war criminal is still walking around living peacefully his putrid existence on the planet earth. Since the ICC is selective in its application of justice, that disqualifies it from trying anybody for war crimes or crimes against humanity.
The US which orchestrated the illegal war on Iraq has refused to join the ICC claiming that its soldiers and citizens could be prosecuted for war crimes, so technically it cannot be held to the same standards as other nations that are signatory to the ICC. But the US still continues to scream and threaten other countries to send them to the ICC for war crimes.
The most recent case of such US doublethink was the accusation of war crimes against nuclear armed super power Russia due to Russian support of the Assad government in Syria in wresting control of East Aleppo from moderate head chopping Jihadi terrorists. They claim that Russian airstrikes have been bombing and killing civilians. This is in reaction to their loss of hegemony in the Middle East following Russia's intervention in Syria.
But let us look at the record. The US has on numerous occasions bombed and killed civilians' in war zones. The most recent happening on Friday October 21, 30 km from the city of Kirkuk in Northern Iraq where US airstrikes bombed a funeral procession killing many women and children. But she is mute on this affair and not calling for an indictment of war crimes on itself.
Another recent incidence was when an intimate US ally Saudi Arabia on October 10 bombed a funeral hall in Yemen, a sovereign country in West Asia, killing over 150 civilians including women and children. The US has not threatened to accuse Saudi Arabia of war crimes or refer it to an international body for prosecution.  The clown Ban Ki-Moon parading as UN secretary-general condemned the bombing but did not squeal a word about war crimes committed by Saudi Arabia since apparently war crimes are only committed by non-western blocks of countries. To be fair, Saudi Arabia is a not party to the Rome Treaty of the ICC.
The naked double standards of western controlled organizations like the ICC where mass murderers like George Bush and Tony Blair and Wahhabi bombers like the rulers of Saudi Arabia can go scot free enjoying their noxious existence while African countries and leaders with less blood on their hands can get prosecuted calls for a total evaluation of African involvement in such organizations.
The decision of African countries like Burundi and South Africa should be applauded and other African countries should follow suit.  The fact that there are some black faces strategically put in the panel of 18 judges of the ICC does not change its essence as an anti-African tool and a geopolitical sledge hammer to be used against enemies of the west. We now well understand these funny tricks used by funny westerners to pull the hood over African eyes.
It is hard but the AU can come up with its own mechanisms to prosecute Africans for crimes against humanity or war crimes. We do not need barbarians from across the Atlantic pond to do that for us. It is time to seek African solutions to African problems. The barbarians from across the pond can mind their own business and we mind ours.