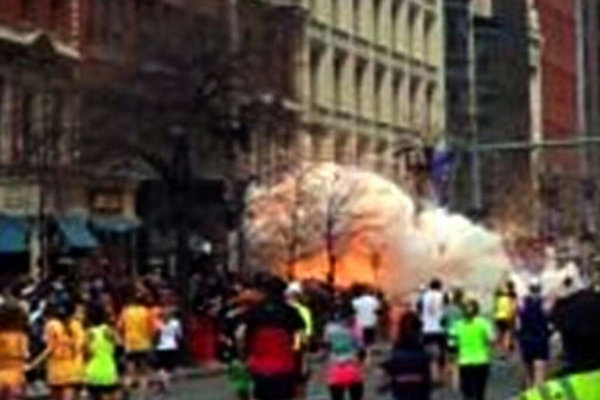 The Boston Police Department say that at least 2 people are dead and over 100 are injured after the explosions that took place near the finish line at the U.S. Boston Marathon.
The two bombs went off about fifteen minutes apart–approximately four hours after the men's race started. At the time of the explosions, a few thousand runners were still completing race.
The attack appears to be an act of terror. However, it is currently unknown who was involved in the bomb attack and whether the threat came from domestic or international groups.
The Boston Police did not receive any warning or threat of a bombing in the days or hours before the explosion took place. Though early reports from federal sources say that it was a well-planned incident.
Eye-witnesses saw blood and amputated limbs on the sidewalk immediately following the explosions.
The Boston Marathon is a major U.S. athletic competition that features runners from 50 countries all over the world. The 26.2 mile race is one of the six World Marathon Majors and has been run since 1897.
President Obama is scheduled to make a statement to the nation regarding the incident.
Watch a video from the Boston Globe on the bombings: