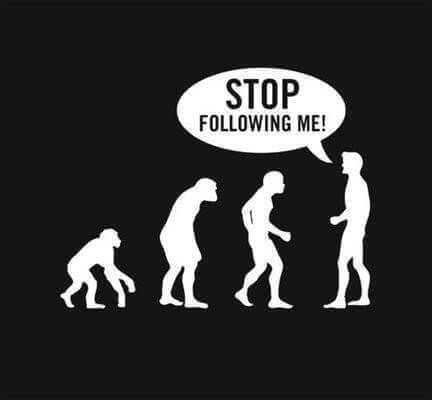 NTOABOMA—Consider yourself lucky to have arrived, through Narmer's Craft, to a beautiful, peaceful planet called Zumgana. The first thing you encounter is a set of chair-like or table-like "things." Sometimes it is difficult to tell a chair from a table.
The first "thing" is like a stool, like the one your mother used to sit on to turn the fufu in the mortar as your father dropped all his sweat over the fufu in his old-aged attempt at pounding. The second thing looks like the "table" from which you used to eat the fufu and nkrakra from your stools. The third is more like the school desk and the last like an "enlightened" Ghanaian's dining hall table.
There's a curious progression there, you wonder. So, I tell you, my "Theory" links these four "things." Which is that: Some stools become fufu tables. Some fufu tables become school desks and some school desks become dining hall tables – given a long long enough time. Millions of years maybe!
The theory reminds my mother of a joke from Ntoaboma: A tiny car zooms through Ntoaboma's only thoroughfare, driving at over 80 kilometers per hour. I little boy cries out: "Small car like that and that fast? Man when that tiny car grows up, only God knows!"
So my mother smiles at my theory and she proposes, on the other hand, to you another claim. That a "Carpenter" made these "things" the same way that they really are. The same way you observe them today. That no complex progression of one thing led into the other. This is my mother's own "Theory."
You ask for proof. I show you the stool, the fufu table, the school desk and the dining hall table, while murmuring some interestingly complex progression. Like the linear progression of the length of the legs from stool to dining hall table. You nod in agreement. You ask my mother for proof of her theory. She does the same, although without the linear progression, which I had demonstrated with the legs. (As if you couldn't yourself notice that legs are longer on a bigger "thing" than on a shorter one. As if you need the illustration for comfort.)
But alas, you find linear progressions exciting and the lack thereof not so much! But alas, it is also not that there isn't some linear progression or not, for illustration, that interests you. (Of course you are not aware of this!) It is that you find the demonstration of a linear progression, like a magical appearance of a dove from a white handkerchief, more exciting than the handkerchief or the dove. (But you aren't aware of this!)
Then I tap you on the shoulder and whisper into your ear that my Theory is called the "Scientific Theory." And my mother's is called the "Religious Theory."
But since you are from Earth, and you hold a degree in Chemistry from Earth, preferably from a ghetto school called Harvard, you agree with me and not my mother. You are unable, on Zumgana, to differentiate between "Evidence" and "Mathematical Equations." You are unable to identify two interesting belief systems. You are also unable to accept that you cannot know everything.
Ask yourself: Are you correct? Or did something terrible happen to your brain while at Harvard, or yet, while en route to Zumgana?