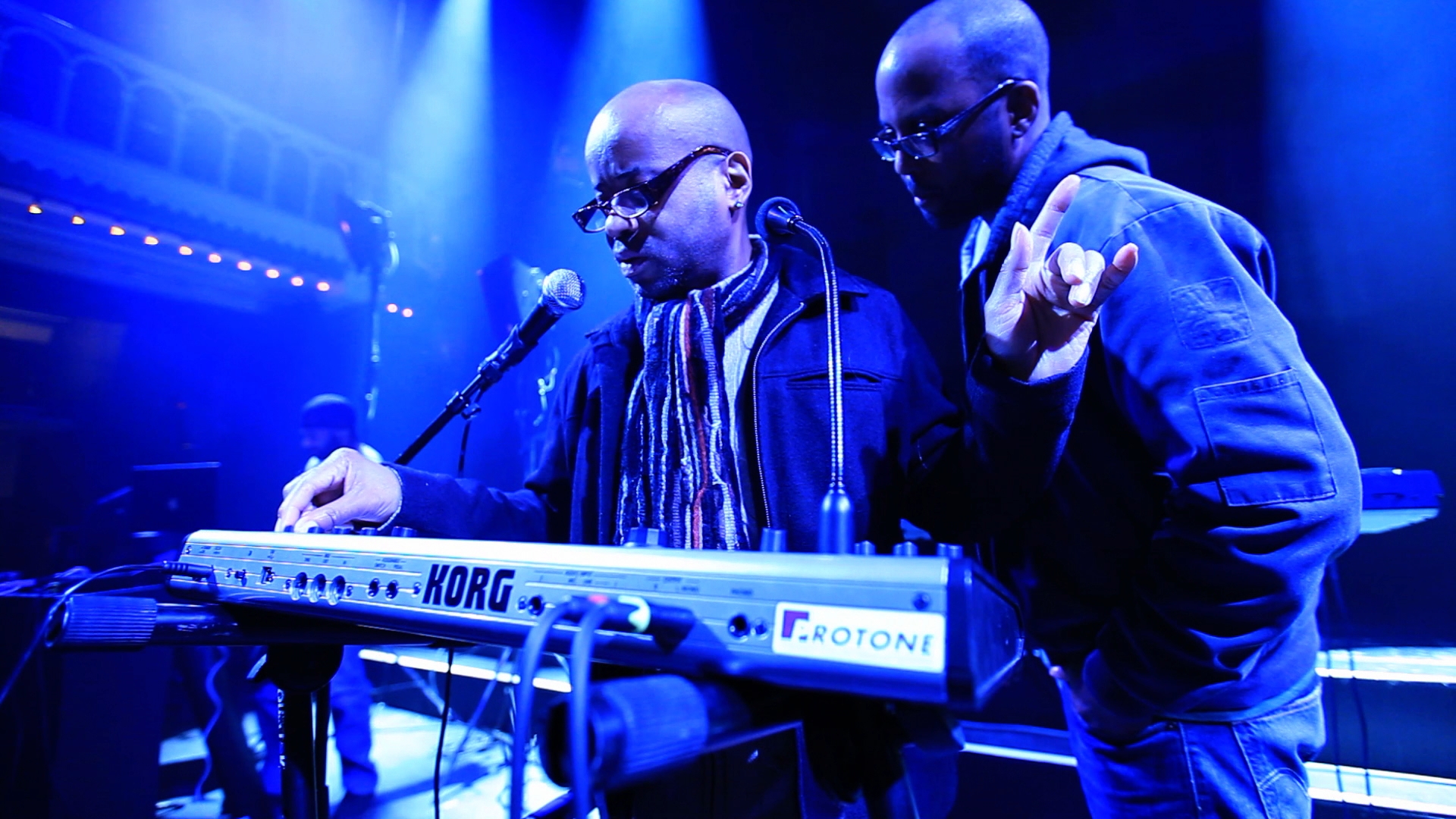 If you're in the Detroit metro area, catch a sneak peek of the independent film TechnoMecca: The Detroit Sound Project this Friday, May 24th at 7pm at the 1515 Broadway Theater.
TechnoMecca explores the history of artists of African decent in electronic music. The documentary also shows how late 1980s Detroit dance culture catalyzed the development and global spread of electronic dance music and hip hop.
The pulsating beats and excitement of Techno and House Music is captured in the upcoming TechnoMECCA: The Detroit Sound Project. This is a feature length documentary on Detroit, the birthplace of Techno, the culture it came from, and its influence on music around the world. A sneak peak viewing of clips from the film, VIP reception, party and fundraiser will take place during Detroit Techno Week on Friday May 24, 2013 at 7pm at the famous 1515 Broadway Theater.
Attendees will get also get a glimpse of the producers' journey exploring the electronic music history from its Detroit roots all the way to South Africa in this hour long episode of "First Time Africa" which is scheduled to air on the Africa Channel in the summer of 2013. "We get an opportunity to tell our story as Detroit filmmakers about our recent trip to Cape Town and Johannesburg to interview superstar DJs Richie Hawtin and Black Coffee," explains Producer/Director Kristian R. Hill.
The producers of Detroit Sound Project are asking for community support of this event. In addition to attending this event, individuals and businesses across the World can help show why Detroit was and still is the World's music Mecca by donating money, products, services or auction items or becoming a new sponsor or strategic partner. "It is our mission to help reprogram the media and produce content that shows the beautiful side of what the world views as one of the most dangerous cities in America," states Executive Producer Jennifer Washington  "…and it's going to take the support of the community in order for this pro-Detroit film to see the light of day," she continues.
Seating is limited for this historic sneak preview. Tickets/donations are $11 in advance at http://www.TechnoMecca.eventbrite.com and available at the door for only $15! Doors open at 7pm and following the sneak preview, there will be an official launch to the Indiegogo.com campaign, intriguing Q & A, silent auction and VIP reception with complimentary food and drinks. Guests will then be treated to a dance party where they can experience legendary Detroit House and Techno music live by DJs Joey Thomas and Tony Dennis.
ABOUT DETROIT SOUND PROJECT
The Detroit Sound Project is a documentary series in-the-making exploring the music of Detroit and its creators, as well as its influence on music around the world. TechnoMECCA, the first installment features interviews and performances from such notable DJ/producers as:  Jeff Mills, Juan Atkins, Kyle Hall, Flying Lotus, Moodyman and Derrick May and has an expected release date of 2014.  Fans can check out exclusive clips of the film and buy gear at www.DetroitSoundProject.com. For more information or to partner with Detroit Sound Project, contact Jennifer Washington at Jennifer@evomarketing.com or Executive Producer, David Grandison, Jr. at David@technomecca.com