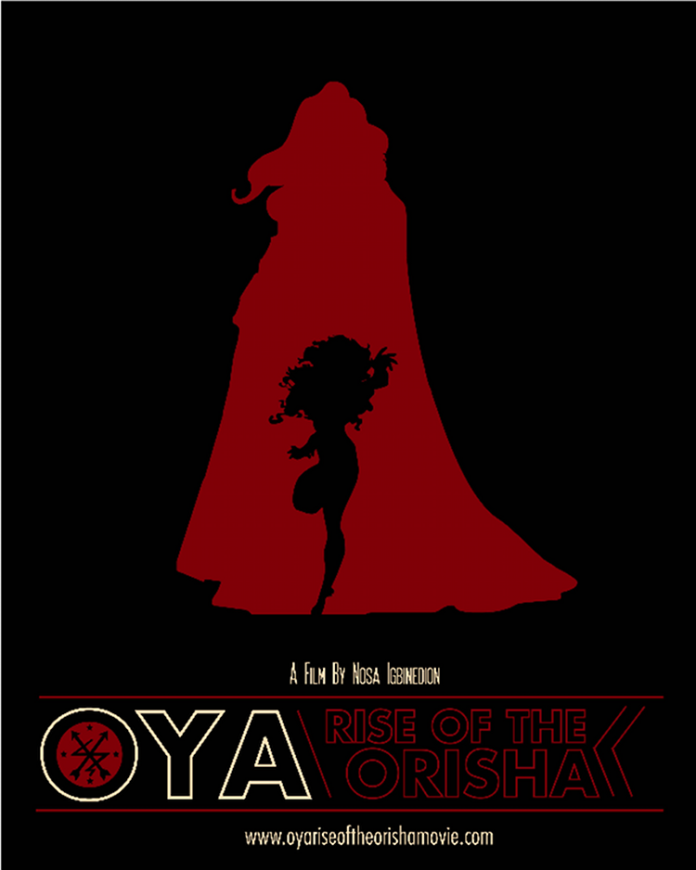 The crowd-funding campaign for Oya: Rise of the Orisha is currently underway! Written and directed by award-winning filmmaker Nosa Igbinedion, Oya: Rise of the Orisha focuses on a young woman named Adesuwa who has the unique ability to transform into the fearsome warrior goddess, Oya, the Orisha of change. When she changes, she gains amazing abilities. We follow Adesuwa as she goes on a head-stomping mission to keep the doorway between the Orisha and humanity closed.
The film resurrects mythical deities from African folklore, known as Orishas, into modern-day superheroes in Britain. The film will be presented in a visually unique style drawing inspiration from related genres, including sci-fi, action and martial arts and presenting a truly phenomenal spectacle in the art of film.
Director Nosa Igbinedion states:
The reason I became a filmmaker was to tell stories that haven't been heard before and explore worlds that hadn't been explored before. Oya: Rise of the Orisha is my chance to do exactly that! These rich worlds and stories have been carried in people's minds for millennia and told mostly orally. Amazingly, this culture has not been visualised on the silver screen in this way, until now!
The crowd-funding campaign has been launched in order to help with the funding of a short film that will introduce the world of the Orisha to audiences. The short film also sets the scene for a large chunk of the feature film and will be used to pool further investment for the feature film.
If you'd like to support this project, visit the Oya: Rise of the Orisha crowd-funding page on Indiegogo or on Facebook and check out the amazing perks they are offering for contributions.
Watch the video.