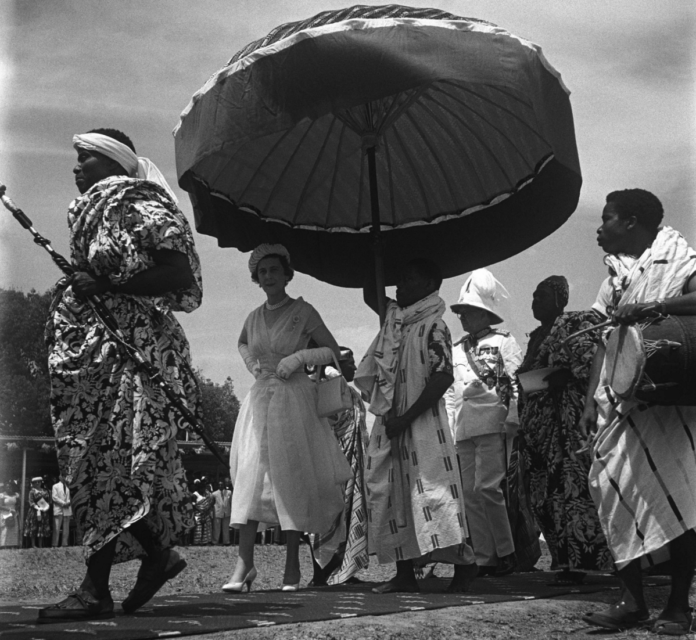 Series of Writings on Decolonisation, Part I.
With neo-colonialism diffused into both activism and apathy towards politics, an abstract revisit has become imperative. The need for a paradigm shift to investigate causal dynamics further underlies this imperativeness. This causal dynamics have in a sense shifted to the domain of power; power in its basic form, in its relative form as well as power in its absolute form. In this regard, understanding the role of power differentials may be one of the last fortresses of the abstract unravelling of anti-colonial efforts.
Most colonised people implicitly inherit apathy towards politics thinking they do not take part. But all of the actions of any citizen are political. From apathy and non-participation to the most radical activist positions, all actions (and non-actions) are forms of being involved in the local, global political systems and generate effects in these systems. This implies, there is definitely and absolutely nothing like non-participation.
In a system that strives to represent the needs of all people, citizen participation is essential as a mechanism of power in order to generate real changes. Similarly, in a system that strives to represent the needs of few, anyone whose need it is not meant to address, whether they passively or actively participate, contribute to the well being of those whose needs the system addresses, as well as contribute to their own detriment. It implies that the only way is to strive to change the system that does not serve the need of all. To do this, there is a need for the development of political [and social] consciousness in each individual, which empowers them to assume responsibility for their own transformations and that of their community.
The conscious facilitation of questioning of imposed dogmas, laws or rules and the ability to recognize the ways in which one's actions or inactions contribute to either the perpetuation of the oppressive situation or to change is a powerful tool.
It may sound simple. But if people internalise colonisation to the extent of self-hate, their political and social actions and/or inactions only contribute to their oppression. Its complexity goes as far as choosing guardians of their oppression among themselves. Even when the oppressors come to recognise their position and seek reconciliation, the colonial actions are hard to discontinue because they sit deeper at a psychosocial level in the colonised brain, where every power has been replaced by vulnerabilities.
The system, having been ripe, allowing beneficiaries of various forms of colonialisms to sit back and enjoy while some among the colonised ensure the system continues, comes to be characterised by power, and can only be changed by reassessing power definitions, relations and differentials. Power typifies every aspect of the abstract topographies of the relationship because in a postcolonial era, both colonised people and beneficiaries of colonialisms intend to discontinue colonial relations, however, it becomes a negotiation between the powerful and the vulnerable; vulnerable in a sense that the constitutive capabilities of imaginations, articulated experiences, intuitions, dialogues, images and concerns cannot transmute to produce any serious home-grown anti colonial movements. Time after time, stand out heroes who emerge find themselves alienated and often vilified instead of being embraced. However, their philosophies and epochs become mantras post-mortem to their lives.
The bunch of the work is left for the colonised to do; seek ways to understand the causes of the power differentials, and how to effectively use power in political and social relation from the simplest dyadic to the complex triadic relations. The search for solutions, however, over the course of the post colonial period, has been pigeonholed by strong resentments, especially in intellectual writings on these issues, mainly by intellectuals amongst colonised groups who are aware of the dynamics.
This may be justified because of colonial traumas, but is there any real solution in that? Solutions surely lie in researching causalities because beside having over-explored the effects realm, causal approaches, of which power dynamics is one, are rational epistemological inquiries that open doors to new possibilities. Effect based approaches on the other hand, remain resentful and emotional since colonized people cannot separate themselves from their trauma.
Tracing the roots of the problems reveals interesting dynamics. The weakness in Africa for example, starts with language, semantics and how Africans act towards others. The concept of "the other," i.e. the idea of strangeness and estrangement for example, does not exist for most Africans. Consistent research revealed many African languages do not have a word for "stranger". They use the same word and idea of "guest" to describe a stranger, hence are quick to open their doors for anyone, which in the past has proven fatal to them and their way of life.
For example, Al Dayf in Arabic means guest and Al Ghurayb means stranger, just like in German, a stranger is Fremde, guest is Gast. However, in Hausa, Swahili, Akan, Gá, Dagomba, Bambara, Amharic, Wolof, Bambara, Lingala and Xzoza, and all of the languages from different corners of Africa that I have investigated, none of them have separate words for stranger. The Gás call both stranger and guest gbɔ, the Akans, ɔhɔhoɔ, the Hausas call both baako. Colonised people in Africa looked more confused as time progressed.
For instance, while science uncovers more evidence of human origins in Africa, one finds a lot of African tribes rather try to claim hematic and Semitic origins as a way of trying to fit into the neo-colonial strata. It is interesting to note that through some natural creative linguistic processes, and often out of the same resentful approaches to solution seeking, anti colonial terminologies emerge in many colonised spaces.
In East Africa, the term Musungu emerged out of the Swahili term zungu zungu, which means wondering from place to place, as a name for white people. Names like Khawaja in Sudan, Obroni in Ghana, etc., emerged out of the resentful approaches to solution seeking. However, these are colloquially used slangs in contemporary postcolonial contexts other than formal linguistic terms.
Some African languages are often rather positive towards strangeness. The Wolof goes as far as adding additional titles as respect for strangers. Gane means stranger or guest, and when the person is a complete stranger, he/she can be called Gane la, to qualify the need to show the stranger respect. Few who come closer to qualifying strangers within the context of strangeness, like the Bambara, still use the same word for both guest and stranger. Duna means both stranger and guest but Duna nna, with the nna, which means "my" added to the Duna qualifies the word to mean "guest" or "my stranger".
Furthermore, many traditions allow strangers who excel in an activity, regardless of how short they have been in a community, to be chosen as leaders. It goes as high as crowning strangers as chiefs. It is difficult to think of a voluntary surrender of will to power, vulnerability creation and compromise of own security and well-being than this.
Evidence of Africa's inability to see the importance of the will to power and hence to resist invasions lie beyond modern colonial interventions, and there are several hypotheses on this. One that is often floated around, especially in Africa, is that colonised people, Africans especially, are naturally good people incapable of collectively mastering and using violence against others.
This hypothesis of course takes into consideration that the abundance of violence on the continent itself and Africans' ability to use violence on a micro level against their own kind is a product of colonialisms. The other hypothesis that one would find posed in various forms is that the natural abundance of resources in ones own environment creates a lax approach towards the need to defend it, whereas as the lack of it creates innovative and sometimes malign adaptation mechanisms. Both hypotheses have substantial historical validities and plausibility.
For instance, when Alexandra the Looter invaded Egypt, Cheikh Anta Diop tells us that he did not focus on property looting, rather on books and knowledge. What brought Alexander to Egypt was not coincident. Europeans' masters such as the Greek who learnt philosophy, Math and many other subjects from their African counterparts for free had gone back and told of the friendliness and openness they were received with and abundance of knowledge and resource they had seen in Africa. This will spread in Mediterranean Europe quick, leading Alexander to invade. The Persians who invaded before Alexander according to Diop, also looted after they had seen advance building technologies, gold and many other riches.
These things have gone on for too long that colonised people have lost track of causes and effects. The reactionary and resentful approaches to solution seeking keep efforts within the effects and ignores the causes since the causes require a strong understanding and use of power and rationality. One must set aside what we've been told about how Africans sold other Africans into slavery, or how white people colonised Africa and thought them to hate themselves, or maybe that Europeans were simply created superior, or even the idea that Europeans are simply wicked, or finally that Africa gave the world the first civilisation and then ended up poor.
All those theories, whether good or bad, are part of the effects and do not address causes, and therefore not relevant. What is relevant is to ask with which logic and on which premise do Africans act as individuals and as an African collective – if there is any at all. One has to look deeply to the onset of the ontological existence of all those factors and how they became human knowledge and began to be propagated.
It all starts with utterance – the power vested in utterance is enormous. But internalised colonialism does not allow colonised people to perceive it because they assume others have their good interest at heart. They perceive others love them and are often afraid to articulate their views in the presence of those "others". Set on the course of becoming an endangered species, their realities become based on thoughts not produced and assembled in their own environments.
Colonised people need to understand the importance of power right from the level of utterance. From a causal logic of Nietzschean idea of will to power, power differential is the fundamental thing colonisation creates. Just like every inheritable human phenomenon, colonised people have contingently carried subservience with them through time and space.
Loss of power of utterances, definitions and actions explain the comfort they derive in others' pity, and the expectation of love from others. It also explains their comfort in owning global tussles and holding symbolic responsibilities in world governance as a way of substituting for the power gap and lack of own collective agenda. Heirs of colonialisms allow colonised people to hold these responsibilities as a way of reconciling for oppressive pasts and ensuring the status quo is kept.
Analysing Obama's antics as a contemporary example, one realises he fully believes in the American values from an extreme liberal viewpoint, which there is nothing wrong with. However, it blinds him from seeing context-based solutions. As things stand, he is clearly excluded from the structural long-term generational benefits of the system. Yet he is able to own and defend it based on symbolic satisfaction he derives from it. Thus it's enough for him to be applauded by those who actually derive long-term tangible generational practical benefits from the system. It is another way of drawing satisfaction from subservience. An assertion like this may be met by a simple statement like "what can he do as a single person?" One would guess that if he really cares for colonised people, his option would be either not to take up the role at all or take it up and ensure there are clear context specific solutions for colonised and non-colonised people. Boutros Ghali's short reign as UN secretary general proves that with a decolonising agenda, people do not last long at those posts but the long-term effects of their policies for all outweigh a longer period in the post with status quo keeping effects.
The alternatives for colonised people therefore remain the creation of an alternative system or reassessment of the power differentials within the on-going system. For example, if we want to understand why Africans love others and hate their kind, we need to explore more than colonial discourse. One needs to move beyond that and question the knowledge the African lives life with, and on how this knowledge is obtained and built – how he/she makes sense of self and life because all humans exist on certain ontological grounds. On what ontology is the African and the knowledge he/she propagates grounded? It is easy to say, "European colonisers thought us to hate our kind and love them". It is easy to claim, "Africa gave the world its first civilisation", "Europeans are cheats", "Europeans are the devil," etc. It's always easy to criticise the privileged few because these critiques are emotionally laden and lack contrite ways out.
The relationship between the colonised and the colonial power is characterised by power differentials, in which the onus of truth and justice is placed fully with beneficiaries of colonialisms. Their dominance as the norm and their prevailing culture as the custodian of truth and world order are impossible to match. Colonised people need urgent understanding of will to power and the reasons why others suppress theirs. Nietzsche's Machtgelüst and Wille der Machts, provides the understanding of who owns power of definition, how they can take the will to act cognisant of their power, how much of that they retain and how much of that they surrender to others. Furthermore, subservience, the juxtaposition and complementarity of their existence to others' existence will also become clearer.
The realization of the role and use of power in the simplest dyadic and in the most complex triadic relations may inject the needed sanity in the way colonised people approach the world. Politics of resistance for example uses Clausewitzian philosophy to advance the position of advance the course of the oppressed. One of the few modern black leaders who understood the role of power in gaining freedom coined the expression "All power to the people".
When we coined the expression, we had in mind emphasizing the word "power" for we recognize that the will to power is the basic drive of man… We have been subjected to the dehumanizing power of exploitation and racism for hundreds of years; and the Black community has its will to power also. What we seek, however, is not power over people, but the power of control of our own destiny. (Huey P. Newton)
Liberations spaces of colonised people are full of extreme liberal proponents and Marxists, but what they actually need is more Nietzscheans. Marxism is dogmatic and extreme liberal struggles create a one-size-fit-all neoliberal global approach, which contingently propagate the privileges of the descendants of colonisers and further colonial courses. Newton succeeded because he went to the bottom, to a deep foundational level to understand Nietzscheism. Marxism at that time seemed the way for him and many of his contemporaries. However, he criticized Marxism as dogmatic; Nietzscheism was objective underlying the way: power.
The graduation of will to power into politics of resistance has organic growth patterns, not revolutionary politics, because colonised people tend to interchange the two. A separation is needed. Politics of resistance, which can be traced to a divergence in the immediate philosophical sequence to Kant's critical philosophy explored possibilities of realisation of freedom through the interpretation of the categories of modality. The dominant lineage passed from an emphasis on the modal category of possibility to the problem of the realization of freedom. Fichte, Schiller and Hegel worked through this revolutionary lineage.
The other, mostly less well-known to colonised people, is the line of descent passed through Kiesewetter and most prominently Clausewitz, emphasizing the modal category of actuality and the problem of opposed force or resistance. This drew upon and refounded the political tradition of resistance, a struggle more sombre and unremitting than temporary enthusiasms of revolutionary freedom. It has its purest expression in Clausewitz's On War and its analyses of Widerstandsfähigkeit, or resistance capacity. It propagates a rational articulation of force and use of force and consequently can finally free colonised people. This, if cemented, as Mao's China showed, also enhances the chances of the success of revolutionary approaches in case one is anticipated.