According to Dr. Obed Yao Asamoah, in his book titled: "The Political History of Ghana (1950 – 2013)", former President John Agyekum Kufuor is said to have resigned from the Provisional National Defense Council (the PNDC), the military government in Ghana from 1981 – 1992, headed by Flt. Lt. Jerry John Rawlings, because he didn't want to see nude market women any longer.
[quote_box_center]
Kufuor alone planned to leave the government permanently when market women objected to some policies of his ministry, and from what I heard; they threatened to march in the nude to his office. Horror of horrors!
[/quote_box_center]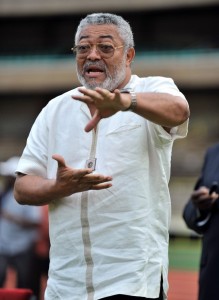 Dr. Obed Asamoah, who was a prominent minister of state under the PNDC – NDC era (1981 – 2000), revealed that Mr. Kufuor, who was then the Secretary of Local Government in the PNDC government in 1981, had introduced certain policies which were not in the interest of market women. The market women in Ghana, who were central to the retail industry in the country, had planned to demonstrate against him.
Dr. Asamoah added: "He had to escape the sight of a multitude of women, some as old as his mother, in their cradle clothes".
Dr. Obed Asamoah also said his appointment as Secretary of Foreign Affairs in the PNDC era, together with the appointments of Mr. J.A. Kufuor as Secretary of Local Government, K.B. Asante as Secretary of Trade and Alhaji Mahama Iddrisu as Secretary of Transport and Communications, drew the ire of revolutionary youth, especially soldiers, who claimed they were not loyal members of the PNDC.
He said their appointments, which the revolutionary youth termed as the "Gang of Four" was deliberate on the part of the PNDC government to consolidate prominent people in the Nkrumahist and Danquah-Busia Tradition.
However, their appointments were greeted with demonstrations from PNDC supporters because they were not seen as loyal members of the PNDC.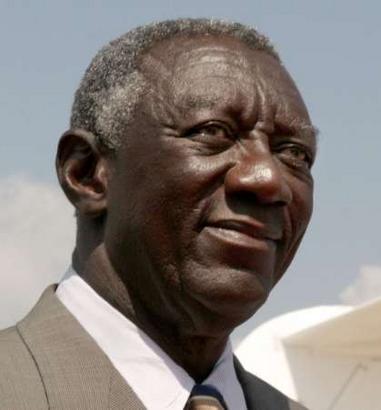 In his book, which was launched in Accra on the 17th of December, 2014, Dr. Obed Asamoah said he, Mr. John Agyekum Kufour and others, at one time decided to resign their positions, having abandoned their offices for some time. But after several deliberations with the leaders of the PNDC, decided to return to office.
According to him, his resolve to resign from his office was later reinforced by the hostility he saw in the looks of one of the student leaders of the PNDC – Mr. Kwesi Adu of the June 4th Movement, when they met on his way to Gondar Barracks to meet with Flt. Lt. Rawlings.
He said Mr. Agyekum Kufuor later planned alone, to leave the government permanently when market women objected to some policies of his ministry. Mr. Kufuor resigned about the third week of August 1982.