A certain series of unfortunate events has become commonplace in the United States, but we must revisit the order of the day once again–if only to remember our current position before inevitably trudging forward.
A white man kills a black boy. The white man walks free.
His freedom is his pleasure.
He is free to enjoy Thanksgiving turkey on Thursday with his family and stuff his loved one's Christmas stockings with gifts. He is free to witness the smiles on relatives' faces as they celebrate milestones of life: graduations, weddings, and childbirths.
He is free to enjoy a beer with his friends on football weekends, to live life to its fullest, as he wishes.
That freedom granted to the white man, the murderer, is not extended to the black boy, the victim, the deceased. The black boy's life is ended prematurely.
The black boy's lack of freedom not only affects him but also his family, who every Thanksgiving and Christmas, for holidays and celebrations, will forever remember the precious life that was cut short and the gruesome circumstances under which he was hunted down and executed.
With no freedom and no justice, it becomes apparent that the black boy's family will have trouble finding peace.
These are undisputed facts, from which there is no debate.
What now?
We cannot speak of innocent blood on filthy hands, free or cloudy consciences, because after so many killings, we can no longer entertain a moral debate with those whom it is apparent have no barometer for morality.
Instead, we can only discuss facts.
The fact is that a black person would not look at a black boy who has open palms and no weapon and ever suggest that the use of deadly force is justified.
But we have heard in this case and others, several accounts of white people who see the same picture, a black boy with open palms and no weapons, and say they fear for their life.
Maybe black people and white people are just different.
The fact is that this difference in "perception," if we should call it that, has horrendous repercussions for the continued existence of black boys and the sanity and psychological well-being of black communities.
That's one version.
---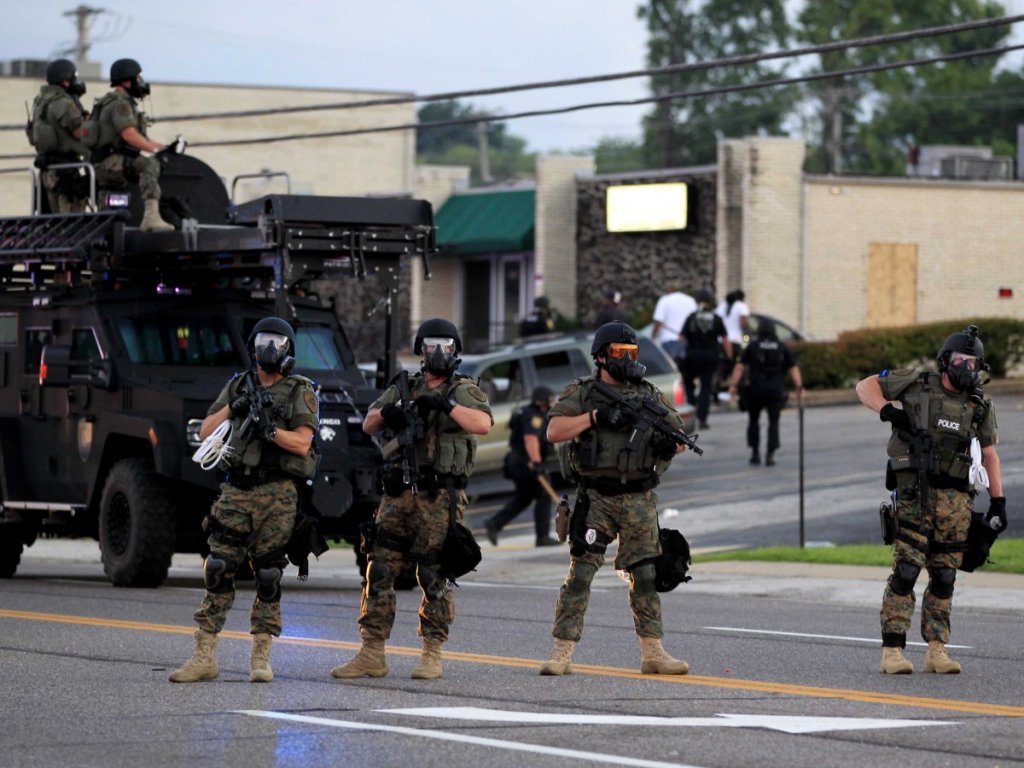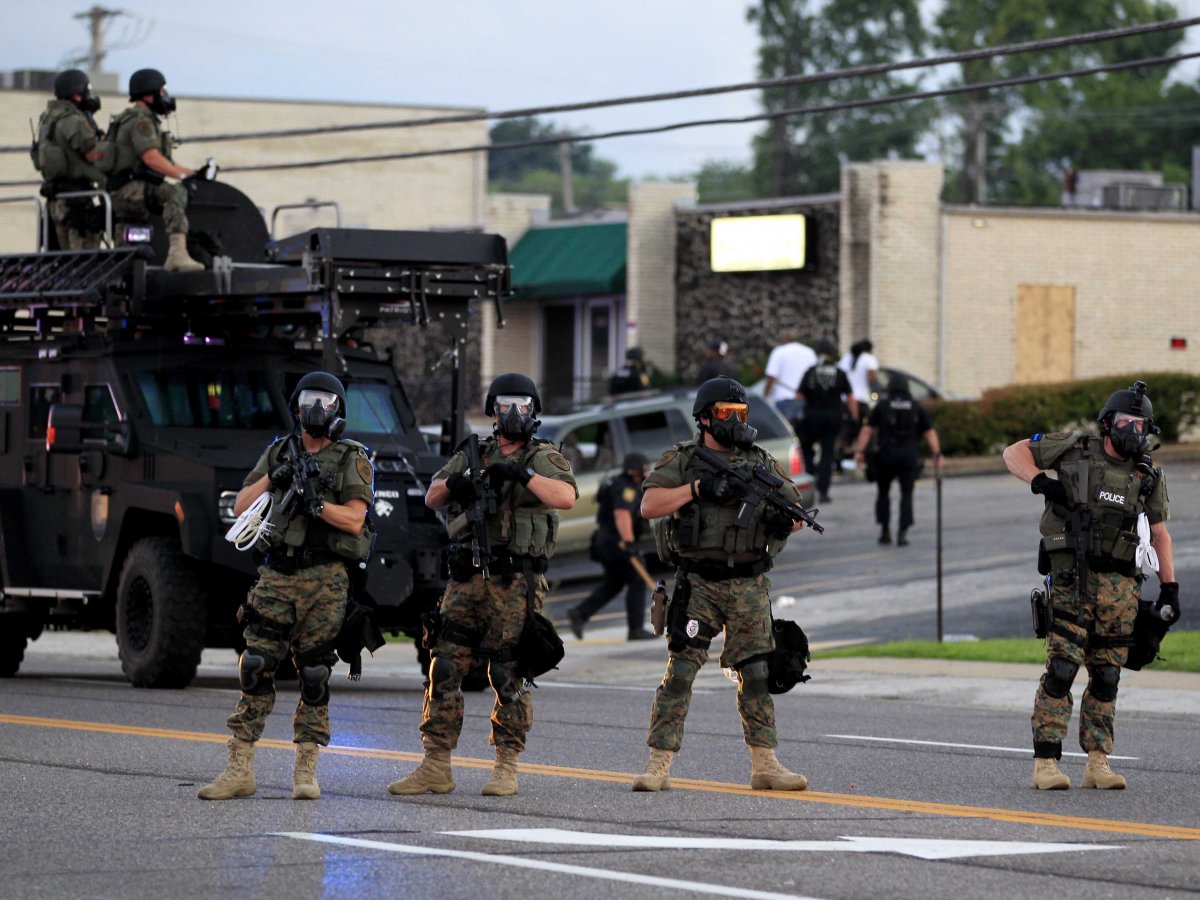 ---
Another is that the white justice system cannot stand to have holes poked into it for any case, no matter how foul it stinks.
There is no justice for Michael Brown because white police enjoy a special status in American society. They are permitted by white prosecutors, white defense attorneys, white jurors, and white Supreme Court justices to fire bullets generously, frivolously, and haphazardly.
The white media and justice systems cannot suggest that police can do any wrong, just as coaches and players in the NBA cannot talk badly about referees. It's bad for the league.
Discrediting law enforcement is bad for business.
The fact is that white media will air images of police cars being burned and buildings being looted, so long as ratings are up, but ultimately will not provoke any meaningful change.
The fact is white media has the police and the law on its side and will satisfy the immediate angers of passionate viewers, but does not intend to speak against white men's killings of black men in broad daylight.
Understand that the white media and justice systems will search, day in and day out, for some minute shred of evidence to pin the disappearance of a white woman in Virginia to a black man. Or will convict a black man to life in prison or even the death penalty with absolutely no evidence.
This same process will sneer at tangible evidence—12 bullets, 10 at far range, including kill shots to the head—and proceed with that evidence to exonerate or fail to indict white murderer after white murderer, so long as the white murderer killed a black man.
Remember these facts every time a white man is allowed to walk free after killing a black man. And every time a black man gets an apology after spending decades in prison for a crime that the white justice system now says there was not enough evidence, after all, to have put him in prison in the first place.
White men and women, acting as the prosecutor and juries, decide not to put white men in jail for killing black men. But what can we expect from a white system that finds freedom, justice, and peace for whites only?
Ask yourself, honestly, how much evidence is needed to pin a murder on a black man compared to a white man? And has there ever been a three-month process to not indict a black man for murder charges when it was 100 percent certain that he was the killer?
Rather than react with emotion, allow the occurrences of Ferguson to ruminate, in order to gain a precise understanding of how the white justice system operates.
There is no recourse for white men killing black boys. There are no consequences to murder if you are a white man and you shoot a black boy for absolutely no reason. What now?
What are black Americans to do in a white system in which they do not have justice or peace, in a system that entraps them disproportionately in prisons and jails, or worse, (literally) kills them?
After these recurring shootings, it becomes increasingly evident that black people cannot possibly find justice in a society that has a storied history of persecuting blacks (slavery, Jim Crow segregation, War on Drugs, police brutality and murdering of black people).
At least, they will obtain no justice without having fair representation in the criminal justice system.
The fact is, the only real protection that black people can ever have against white police is video evidence of white murderers in the act. That is why Eric Garner's family will get more justice than Trayvon Martin's and Michael Brown's families.
And that is why every police officer around the country should be required to wear a body camera during interactions with civilians.
However, cameras are not enough.
It is a fact that in Ferguson, Missouri, more than 60 percent of the community is black, but less than 6 percent of the police force is black.
It is a fact that people who live in a community police the community differently than people who live outside of that community and commute there only for work, but not for leisure and fellowship. There is a relationship that people build when they reside with one another that enables them to ask questions and show concern first and only shoot later, or more likely, never.
Sadly, this is not the type of community that can develop when only 4 out of 53 Ferguson police officers are black.
We must remember that while black unemployment is disproportionately higher than white unemployment, this is an America that does not advocate for black people to be employed to police their own communities.
This is an America that would rather give jobs to white men to travel to black communities to police them. But why not, if American society wants to move against racism, start by giving black people jobs to police and protect their own communities?
And shouldn't all local police departments, state police departments, federal offices, the FBI, the CIA, the criminal justice system, and the legal system also employ enough blacks to ensure that their voices are heard and their interests are represented?
---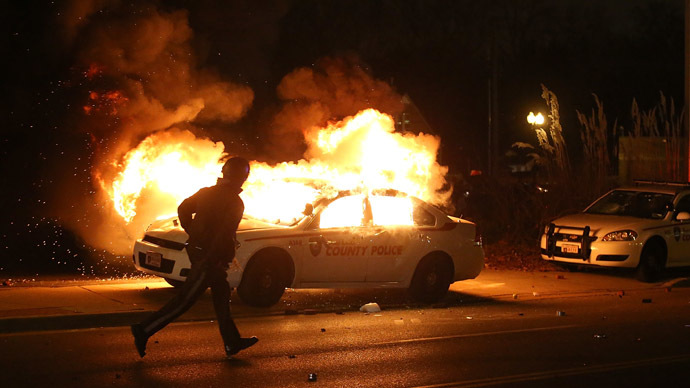 ---
This is a process that takes time. But while that process is unfolding, blacks need to act in constructive ways.
Organize community gatherings to regularly discuss not only grievances, but also goals.
Create a safe haven for children by monitoring communities.
These steps have to be taken outside of white monitoring. Black families first need to rebuild the bases of their communities, which were furiously destroyed during the decades-long (and still ongoing) War on Drugs.
The same story we've heard before, a white man kills a black boy—no justice, no peace—replayed with only slight variations, sends two strikingly different messages to black and white communities.
Black citizens deserve more from the United States federal government. With white police gunning, strangling, and killing black people on the streets with no consequences, America can no longer exert its energy pointing the finger at injustices happening in other parts of the word.
It's time to address racial injustice here. And now.
From Afiya X on FilmClique