DALLAS, U.S.A — Certainly, The Assassination Complex has finally come home to roost.
In the midst of a national outrage over a video of police in Louisiana shooting Mr. Alton Sterling, an African American man, while holding him on the ground, another video of a police shooting of another African American man surfaced only 24 hours later.
This video, filmed in Falcon Heights, Minnesota, shows Mr. Philando Castile writhing in pain with blood splattered all over his car while his girlfriend says that a police officer shot Castile after asking Castile, responding to requests for his license, reached for his wallet. Castile later died of his wounds.
These two cases represent a tip of the iceberg that docks the bodies of countless African American lives wasted each year by killer cops for absolutely no law enforcement reason.
Yet another outcry has ensued about a sniper who allegedly shot two civilians and twelve Dallas police officers – killing five – at a Black Lives Matter protest.
An African American man, a former Army reservist, who was allegedly equipped for war was accused and summarily bombed (killed) using a drone – indeed, even without wings, this robot was a drone sent in to kill an American suspected of a crime.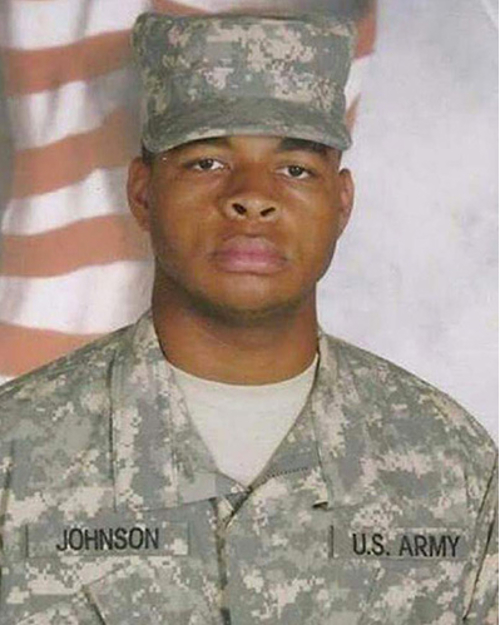 Contrary to what eye-witnesses claimed – that they saw several snipers – Mr. Micah Xavier Johnson, 25, was singled out as the lone shooter and summarily detonated with the robotic device.
Dallas cops claimed he was too dangerous to arrest. The Explosive Ordnance Squad in Dallas, which marshaled the robot to kill Mr. Johnson, has had access to a Northrop Grumman Remotec Andros F6A or F6B, a standard model for military use for many years.
The Dallas shootings have ushered in a very new world for US citizens. For the very first time, drones have been used on US soil to kill Americans without trial or charges. After hours of what police claimed were fruitless negotiations with Johnson, a weaponized robot was sent to where he was allegedly hiding and blown up, taking Johnson with it.
One must get past the horror of what Johnson was accused of doing and think about that precedent for a moment. Is it not chilling? Peter Van Buren, a retired State Department official who did a tour in Iraq, put a very fine point on the "robot" bomb:
We have the first law enforcement use of drone (albeit with wheels not wings) to kill someone w/out trial in America https://t.co/l0Db8h0ASM

— Peter Van Buren (@WeMeantWell) July 8, 2016
American media and opinion-leaders are presenting Americans with a false choice: if we question the use of drones to kill Americans — even if we suspect they have done very bad things — we somehow do not care about the lives of police officers or that we only support Black Lives Matter and not All Lives Matter. That is patently misleading. It is such concoctions of hypocrisy that have pulled the wool over so many American eyes.
It is perfectly possible (1) to not want cops to kill African Americans for no law enforcement reason, (2) to not want police officers to be killed in the line of duty and (2) to wholeheartedly reject the idea of authorities using guns or drones to remotely kill Americans before they are found guilty.
For example, African American Dallas protester Mark Hughes was wrongly identified by Dallas Police as a suspect in the shootings. Police tweeted photos of Hughes marching with protesters openly carrying a rifle, as is permitted in Texas. Police claimed he was involved in the shooting. He was a suspect just like Johnson was a suspect. During questioning they told Hughes that they had video of him shooting people, which was a lie.
What if police had sent in a drone to take out Mark Hughes? What will happen in the future to a future Mark Hughes, falsely accused by police of being involved in a shooting? Will we come to accept murder without trial?
Certainly, the police killing of Mr. Micah Xavier Johnson, 25, ushers in a very new world for US citizens. For the very first time, a drone has been used on US soil to kill an American without trial or charges. This is the tip of the iceberg of the kind of repercussion that awaits the continuation of Barack Hussein Obama's drone wars around the world.
To put drones into perspective, estimates from various think-tanks and pro-war propaganda outlets admit to at least 200-300 civilian deaths (that is about 90 percent of all casualties) from drone strikes since America's drone wars begun in Afghanistan alone.
The Washington Post, if nothing else, rightly concludes in an article that:
As president, [Barack Obama] promised to end America's wars in Iraq and Afghanistan. Since taking office, he has cut the number of U.S. troops deployed to war zones around the world from 180,000 to fewer than 15,000.  The wars, however, have not ended. Instead, Obama, through a reliance on drones and special operators, has succeeded in making them nearly invisible.
The invisible war has now come to America itself. The American police has launched that war – and it is predominantly against African Americans. The Assassination Complex has come home to roost. Mr. Micah Xavier Johnson, 25, is its first victim.