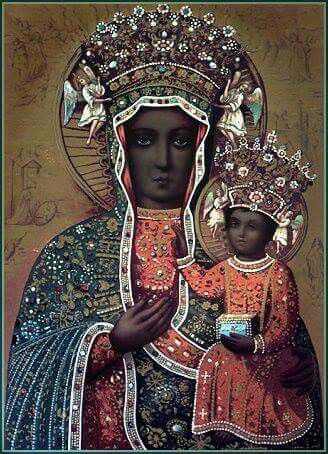 Whoever he was, he must have been white?
Just study this ensuing real life evidence: Black people called on Jesus during four hundred years of Human Trafficking and European Terrorism in Africa, he didn't answer. Black people called for Jesus in the belly of Slave Ships, even composed songs to worship him, still the man didn't show. Black people called on Jesus during America's centuries of chattel slavery, segregation and Jim Crow, Jesus still turned a death ear.
Black people are calling Jesus from the Mass Incarceration Cells of America today, from the doldrums of the economic deprivation visited upon them by white people, and still the motherf*cker is nowhere to be found. Africans call on Jesus to save their nations from western military and economic terrorism every day, and still yet, Jesus will not appear anywhere.
But, flip the coin: When white people want slaves, Jesus sends them to Africa. When white people want resources, Jesus sends them to Africa. When white people need craftsmen, athletes, engineers, musicians, Jesus sends them to Black neighborhoods and Africa. When white people want free land, Jesus sends them to the Americas and Africa. When white people want anything, Jesus either sends them to Africa or to Black people everywhere.
You see all this evidence, yet the Metha (the More-Educated-Than-His-Ancestors) still believes that Jesus is the same man from Jerusalem some two thousand years ago that the Europeans have white-washed. If Jesus was the same Black man that the Europeans confiscated how the hell has he forsaken his own people? Why can't Jesus defy the machinations of the European and save his own people, who have become captives for so long?
Jesus can only be white. Perhaps the African Christian, perhaps the Black Christian is confusing the God of whiteness with another Hebrew man. The fact is, obviously upon this evidence, the Hebrew man who died some two thousand years ago is not the same man that African Christians everywhere are calling upon today. There are more Black and African Christians calling on Jesus to continue to make us suffer more than there are Christians calling on the old Hebrew man, the Black man, to save us from captivity. Just take a cursory look at the pictures of Jesus in the Churches in Ghana and in the homes of the Metha. He is always white.
The thing with the Metha is that he is not aware that he is calling on an enemy God when he prays to white Jesus. He is unaware that the Hebrew man/God that he has been cajoled to believe in, who may have lived some two thousand years ago was never even called Jesus in the first place. The Metha cannot make the connection that this Jesus he worships now is an imposter white-god masquerading as the Son of God. Jesus, particularly white Jesus, is not the Son of God. He cannot be! But, the Metha are a unique colonial African species, properly bred and trained to mock us all in Africa. It's about time we raised them out of the dust so they can perceive thier own weaknesses.
The other thing is, when you bring up the color of Jesus, the Metha are quick to defend themselves with the meme: "Why does Jesus' color matter anyway?" Well, dear Metha, why don't you ask that same question to the European who trained you to identify with only white Jesus? If Jesus' color didn't matter, why did European scholars spend so much time changing it from Black to white for two thousand years?
The Metha is clearly the one confused about the power of symbolism: That is, even Gods can be turned against their own people by changing their color. The Metha does not understand this part of the KILL BUSINESS of religion. That the only way the spiritual world communicates with the physical world we live in is through symbolism. All along, up until this essay, most Africans and most Blacks have understood that prayer to white Jesus is equivalent to praying to a Black one. Well, it is not! But, the Metha, I am sure, will continue to pray to an enemy God, white Jesus, who wishes nothing but suffering on Africans and Black people in the diaspora.