In his seminal work Civilization or Barbarism, the great Senegalese physicist and historian Cheikh Anta Diop showed how the origins of mathematics and science emerged in Africa (more precisely in ancient Egypt). In the twenty-first century, true to his predictions and hopes, a crowning monument to the mathematical achievements of the ancestors from the Nile valley of Egypt has emerged in the very young years of this century. And that monument is the proof of the Riemann Hypothesis by Dr Enoch Opeyemi of Nigeria and of Africa.
Long ago, in 1859, Bernhard Riemann formulated one of the most important unsolved problems in mathematics—The Riemann Hypothesis. This problem on the behavior of the zeros of the Riemann zeta function is arguably the most difficult unsolved problem in mathematics.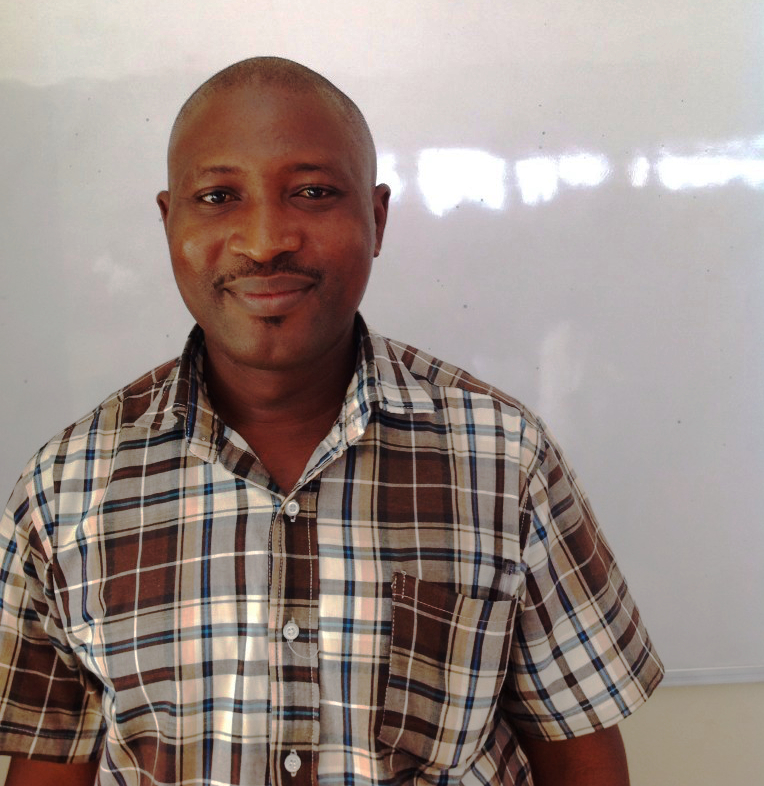 Carrying high the torch of African brilliance and creativity, Dr Enoch Opeyemi of the Federal University at Oye-Ekiti, Nigeria announced a proof at the International Conference on Mathematics and Computer Science (ICMS 2015) held in Vienna, Austria from November 10-11 2015. The formal paper of the proof of the Riemann Hypothesis has been published in the International Scientific Journal – Journal of Mathematics, Vol. 1 2015 Issue 2.
In this interview I conducted with Dr Opeyemi, he discusses his life journey that led to his seminal triumph, signifying an epochal moment and breaking new ground in the intellectual history of humanity.
What motivated you to get interested in mathematics?
Dr Opeyemi: I initially did not have an interest in mathematics. This changed when two Ghanaian maths teachers, Mr. Otu and Mr. Kunmi, who were teaching in Nigeria taught me in primary school. They made the subject of mathematics interesting to me and awoke a potential that they saw in me. However, later on in life, my intention was not to study mathematics at the university level. I wanted to study electrical engineering and work in industry. But after not getting into the electrical engineering program at the university in Nigeria, the other choice that was available was the local math department. That is how I found myself in an undergraduate program in mathematics.
At the university, in the math department, were there any professors who had an influence on you, inspiring you to become a professional mathematician?
Dr Opeyemi: Well, those times were very difficult times in Nigeria; many people were just trying to survive. This was true of the professors also. Many would just come in to lecture us students and then get on with their own struggles in life. Despite that, there was one professor T.O. Opoola, who had studied in Russia. He always tried to show us the applications of mathematics. In all the courses that he taught me, he would say, this can be applied here or in that context. He made mathematics alive and showed its various connections to various fields and applications. He supervised my undergraduate thesis project. This project was on univalent functions in complex analysis.
After your undergraduate degree in mathematics, what path led you to your masters and PhD in mathematics?
Dr Opeyemi: My intention after my undergraduate degree was to go into industry and work in telecommunications. What ended up happening was that, I spent six years teaching, first at a private secondary school and then at various polytechnics. After that, I made the decision in 2006 to go back to get my masters and then my PhD. I did both my Masters and PhD in Nigeria. My PhD degree was in numerical analysis. My PhD advisor was a professor who had also done his PhD in Nigeria but he had spent some time doing research in South Africa. I believe that this shows young Africans, that they can stay in Africa and still do good work in any field of study. The most important thing is to have access to information. Once we in Africa have access to that information, we can make use of it. One does not need to step foot outside the continent to make things happen. All that one needs is access to information.
What was your family background like? Did your parents instill in you the importance of education, studying and working hard?
Dr Opeyemi: My father was a police officer and my mother a trader. We were of modest means. Despite that, my parents did everything in their power to make sure we had a good education. They wanted us to move beyond their station in life and their educational level. Therefore, my parents on their modest income managed to send my siblings and me to one of the best schools in the locality where I grew up. Many of the teachers, including the headmaster, were from Ghana, and they instilled in us a sense of excellence and discipline.
When you were a teenager, how did you spend your free time, what did you do that interested you?
Dr Opeyemi: I was never a soccer boy. Most of my friends would play soccer, but I would prefer climbing trees. I would climb the trees in the area I lived in and just stare into the horizon. I always liked the feeling of seeing so far into the distance and all around from the vantage point of the top of the tree. There was one favorite tree in my compound that I always used to climb—a mango tree that had been there before I was born. I also liked to watch my friends play soccer and spent time analyzing their play.
Did you graduate high school at the top of your class?
Dr Opeyemi: The years when I was in high school were hard years for Nigeria as the political situation was unstable. It was the era of the Abacha regime. Therefore, things were hard. My parents were struggling financially and exerting every effort to support me in high school. On their meagre resources that was very hard. There were tough times in school, but I graduated with average grades, no distinction or exceptional performance. Only in mathematics did I have very good grades. In all I made sure that, my grades were good enough to get into university, as I did not want to disappoint my parents and have their sacrifices be in vain.
Growing up as a child, did you have any role models?
Dr Opeyemi: I never thought about having a role model. My thinking since my youth was to carve a path where no man had trodden before. I always thought that if one had a role model, that means that one aspires to be like the role model but one cannot ever be equal to the role model. Therefore, I decided for myself that I wanted to be distinguished in whatever I chose to do, to tread a path never trodden before.
Are you married? Moreover, how is your family situation like?
Dr Opeyemi: Yes, I am married and have been married for twelve years now. It has not been easy but we have had our vicissitudes like in any relationship. My wife has had to be understanding about my devotion to my research work in mathematics and not having as much time for the family as I would have liked to have. Many times, I will disappear into my study spending countless hours working, and she has been supportive although it is hard, I will admit. I will say that it is important to have a wife who is not just a wife to you but an understanding friend. That makes it easier to deal with issues as they come.
Whom do you take more after, your dad or your mum?
Dr Opeyemi: I will say I take more after my dad. He has been a big molding influence on me growing up.
What would you say are your three best qualities?
Dr Opeyemi: I will say dedication, commitment and never losing hope.
Which do you most possess: talent, education or persistence?
Dr Opeyemi: I will say I have talent, but also, persistence is one of my main drivers—I never give up. I keep on pursuing a goal relentlessly until I achieve it. Of course, I also have education which itself also calls for commitment.
Do you have any favorite books?
Dr Opeyemi: I do not have any favorite books, per say. I prefer to listen to the speeches of influential people. I believe that by listening to people, you can learn a lot more about them, what drives them—by the tone of their voice, the expressions they use and in what context. By that, you can read in between the lines and know more about the person. The person speaking becomes the book that you are reading.
Who are the most influential people you admire?
Dr Opeyemi: I admire Nelson Mandela for his dignity and his never backing down in the face of adversity and hatred. I also admire Desmond Tutu for his fight against apartheid even in the dark days of racial oppression in South Africa; he never gave up fighting for the dignity and freedom of the South African people.
What would you do if you won a million dollars?
Dr Opeyemi: If I won a million dollars, I would like to establish a farm and an agricultural research complex where research will be carried out to produce natural fertilizer, just as our ancestors did without using any chemicals, in contrast to the synthetic fertilizers that the major chemical companies produce, which are detrimental to our health. I would also like to support African agricultural researchers to modernize traditional ways of storing and preserving food just as done by our ancestors. I will also like to establish a technology venture fund that will support young Africans with brilliant ideas to be able to actualize their ideas.
What has been your happiest moment?
Dr Opeyemi: My happiest moment was when I presented my work on the Riemann Hypothesis at the conference in Vienna and mathematicians from Europe and Asia applauded my work. I happened to be the only African at the conference. It was a big moment for me that my work was recognized for its significance. That after more than 156 years of being unsolved, the proof of the Riemann Hypothesis had come from Africa. It is a befitting monument to the origins of mathematics that started in ancient Egypt, especially to number theory as practiced in ancient Egypt.
What motivated you to start working on the Riemann Hypothesis? Did you have many failures?
Dr Opeyemi: I will start with the second question. Yes, I had many failures. There were times I thought I was close to the solution but I was not. It took me seven years of false starts, failures, near successes, blind paths until I came up with the approach that finally made me see the light to the solution. My students came up to me and told me that they were confident that I could solve the Riemann Hypothesis. Hence, I started working on it. And this has resulted in my work. I have found two other approaches to the solution of the Riemann Hypothesis that I intend to publish soon in a journal in China and in the United States.
I believe that the secret of mathematics is hidden in numbers. A deep understanding of the structure of numbers is essential to unlocking the mysteries of mathematics. This thinking has guided me in my work and my approach to mathematics.
In conclusion, how do you view life?
Dr Opeyemi: I have learned a lot especially in the past month. I have learned to ignore negativity and deprecating remarks about my work and my person. I tell myself, people have the freedom of speech to say whatever they want to say. It is their right, but I am not defined by what they say or write about me. I will continue to forge ahead and do my work, ignoring all their malice.