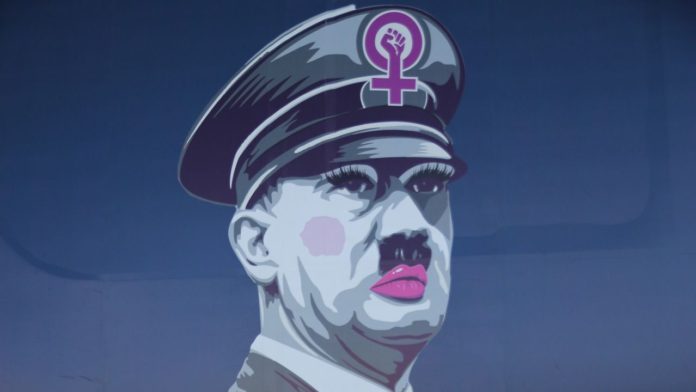 Dear Feminists: Vodun People Accept Differences Between Men & Women.
A man traveled to a Toyota factory, the Yoshiwara Plant in Japan. He asked the plant manager why ONLY WOMEN did the final body quality check on the famous Land Cruisers. The Japanese man replied that ONLY WOMEN had the touch—kanjiru—necessary to truly understand whether the truck was truly ready for the end-user.
In Vodun, certain priesthoods are solely reserved for WOMEN. Only women have the sense or the understanding – gormesese – for certain spiritual encounters.
The sense of belonging to an Amaga Soceity even in the Ga-Dangme community is essentially not just a matter of being a member of a tribal organization with rituals and frameworks for action and understanding, but also having a shared, collective memory of the past.
Vodun people do not shy away from the past, and because they know the past, they are not afraid of the present or the future. Vodun people embrace natural difference simply because the historical past does not lie.
Only Feminazis, which is what Euro-American feminists truly are, shy away from the past and they fabricate lies about the present and the future for their own lustful, conspicuous consumption.
Women are not men. Men are not women. If they weren't different nature would not make them so. Wherever there's suffering and where there is a direct oppressor, a revolution is needed. ASAP. But the nonsense of saying WOMEN are MEN or that MEN are WOMEN is a contradiction of the first order.
Think of it this way: The cow and the human being are both mammals. That doesn't mean the cow is a human being and the human being is a cow. You can ride this analogy to its logical conclusion and then you can appreciate how stupid it becomes. Here: The rock and the human being are both made of matter. Yet, a human being is not a piece of rock and the rock is not a human being.
Surely, there are many things that men can do well, that women can do better, like having the touch (kanjiru in Japanese or gormesese in Ewe). Such things in which one sex is better than the other, important to the community, differ from place to place. For instance, if you live in a cocoa farming village in Ntoaboma, Ghana, instead of work in a Yoshiwara Plant in Japan, perhaps men are better at digging the soil than women, and so the men must dig it! If you live in a country where people get paid for running around in circles then surely, men should run around in their own groups from women else the women will never get paid.
If you live in a country where men always pick men for jobs, then you need a quota system else the women will never get paid. If you live in a nation where white people (who own the institutions) always pick white people for the jobs, then you need a quota system, else Black people will never have jobs!
Feminazis, like their fellow full-blown Nazis (white supremacists) disagree with quotas. And this is what many of their supporters misunderstand. At the core of the feminazi movement is the ideology that quotas mean special treatment (since we are all the same there can be no quotas), and for that matter quotas are not ideal. But the world is full of quotas. You only need to look: Women run their own 1500m races, else if they were to run it with the men, women will never get paid. The Olympics is a quota system. Sports and revenue that accrues to sports is a quota system.
When you live in a nation in which only white people own every thing by force, that is a quota system by force. A unequal quota system at that. If you live in such a nation then that quota system needs to be fixed by force. But the feminazi ideology would not agree in fixing it since the very existence of quotas goes against the grain of the philosophy of no-difference (Nazism). When there is no difference between men and women, one cannot argue for equal quotas – one cannot argue to play in different leagues. When there's no difference between Black and white, one cannot argue for equal quotas.
And that is the sum of the ideology of the feminazi. The feminazi is the fox preaching and voting on the idea that there's no difference between the foxen and the lambs; that a fox is a lamb and a lamb is a fox; and for that matter it is okay to have a democracy in a forest of 20 foxen and 10 lambs.
Difference, to the idiot, implies inequality. But it is not. An idiot is an idiot. Difference implies that you need quotas. Better quotas. Difference implies that we accept difference, especially based on the historical data, and that we proceed with humility to ascribe better quotas in order to achieve a more egalitarian society. Vodun accepts. Feminazism disagrees. But an idiot is an idiot. So why bother?