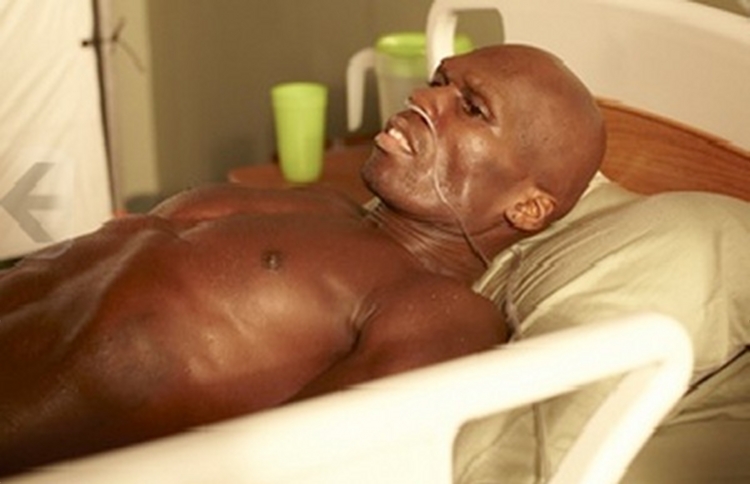 Curtis 50 Cent Jackson's renewed dedication to the art of filmmaking is creeping up on everyone. Though his $1M bid for the title 'Things Fall Apart' fell through – the Nigerian writer, Chinua Achebe, just won't let him – he still managed to make 'All Things Fall Apart'.
In fact, the title made no difference. If anything at all, it goes to show that Curtis Jackson will give anything to have his way. Still, how he succeeded in making All Things Fall Apart, in the span of an hour and 48 minutes, beats me!
Despite Curtis Jackson's verve and commitment for this proverbial role – losing some 60 pounds (from 214 pounds to 154 pounds) – This film falls apart in a little over 10 minutes. I can applaud the man for his determination, not his film; I think his willingness to improve his acting, go the extra mile, befits a memorable mention in any circle, especially for an independent film.
This is a fact I wish to share not because you need to know how much weight he lost, but because I wish to forewarn you about the plot itself, the cinematography, the direction and such. If you can concentrate on the noteworthy parts of the film, you will appreciate the work '50' has done here. You'll be amazed that indeed, Deon, (Curtis Jackson), in the span of your 1 hour and 48 minutes, lost some 60 pounds of weight.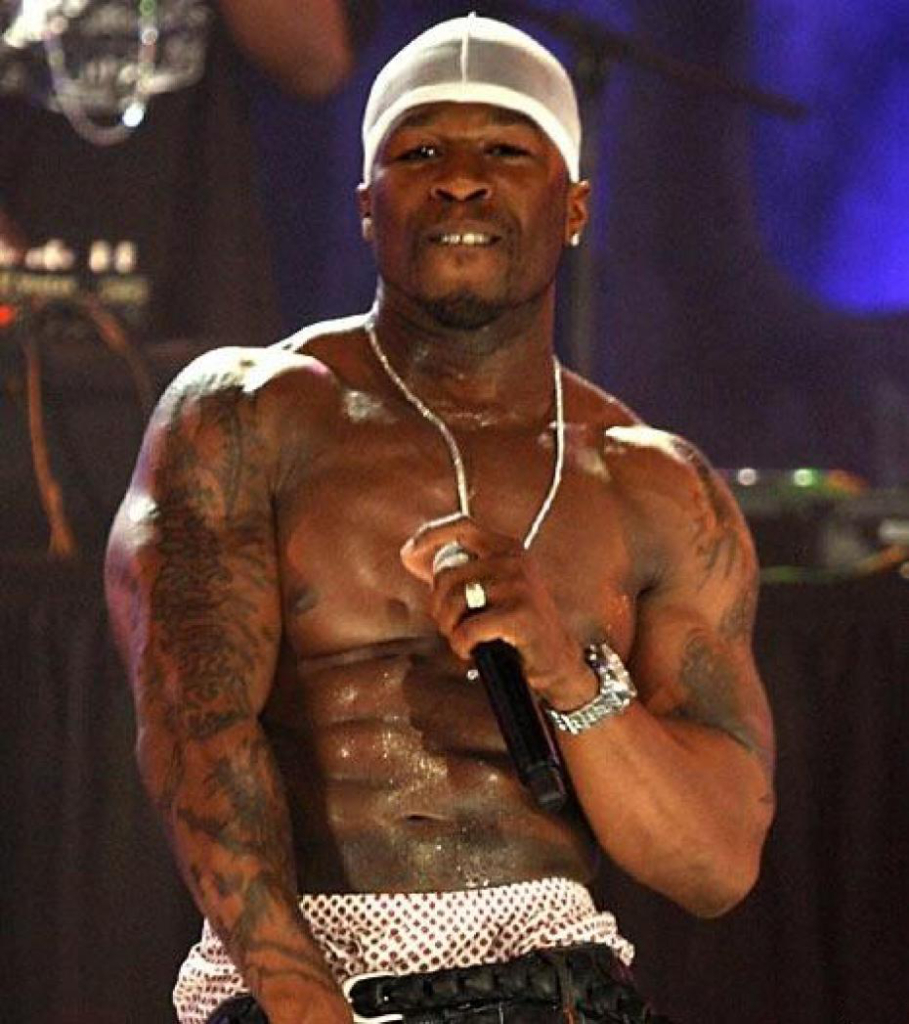 By the middle of the movie, his face is so hollow; he looks nothing like the actor we became familiar with at the beginning of the film. And there are moments when his appearance even distracts from his performance. Certainly we believe that the character, Deon, is at the end of his rope, and I was reminded of Christian Bale's work in The Machinist, 2004.
That's why you wonder where the film went after Curtis' cancer. This is the reason Mr. Curtis Jackson should have hired a screenwriter. Or at least the direction should have insisted on a more cohesive exploration of an athlete at death's end with cancer.
Notwithstanding, you may acknowledge that Deon's cancer has put an abrupt end to his hope of making the NFL draft. It comes at a time when Deon is at the top of his game, even though you never get to understand why he's such a prolific athlete the whole film. What's worse, All Things Fall Apart doesn't give anyone a sense of why so much is invested in Deon – a family's hope, a family's belief – and real sacrifices made by Deon's mother, Bee (Lynn Whitefield).
Now, wouldn't you hope a film like this would at least play on Deon's commitment to playing football again, vis-a-vis his family's fear of his inevitable death? I hoped that Deon would keep fighting for a comeback in football because of need, weary skill and perhaps, pride, until he eventually does, and kicks ass! What else could he have lost?
But in a metaphor of a final scene, so quintessential of such films, Deon scores the touchdown of his life, and dies! A plot that could have borrowed from Darren Aronofsky's, The Wrestler 2008?
Further, a subplot which only made a mockery of the main plot reveals that the whole film just needed work! We fight to glean from the story that Sean, who's constantly cast in the shadow of his more successful student-athlete brother, Deon, is unhappy. He can't get a girl while Deon can get anyone in skirt, into his bed.
At one point, Sean's love interest, Sharon (played by Tracey Heggins from Medicine For Melancholy fame) easily becomes Deon's lover. This affair becomes a revolving door opening in and out of the brothers' relationship.
Furthermore, with the cancer now in Deon's head – far from near his heart – and the hope of ever returning to football fades into oblivion, his scholarship is quickly revoked.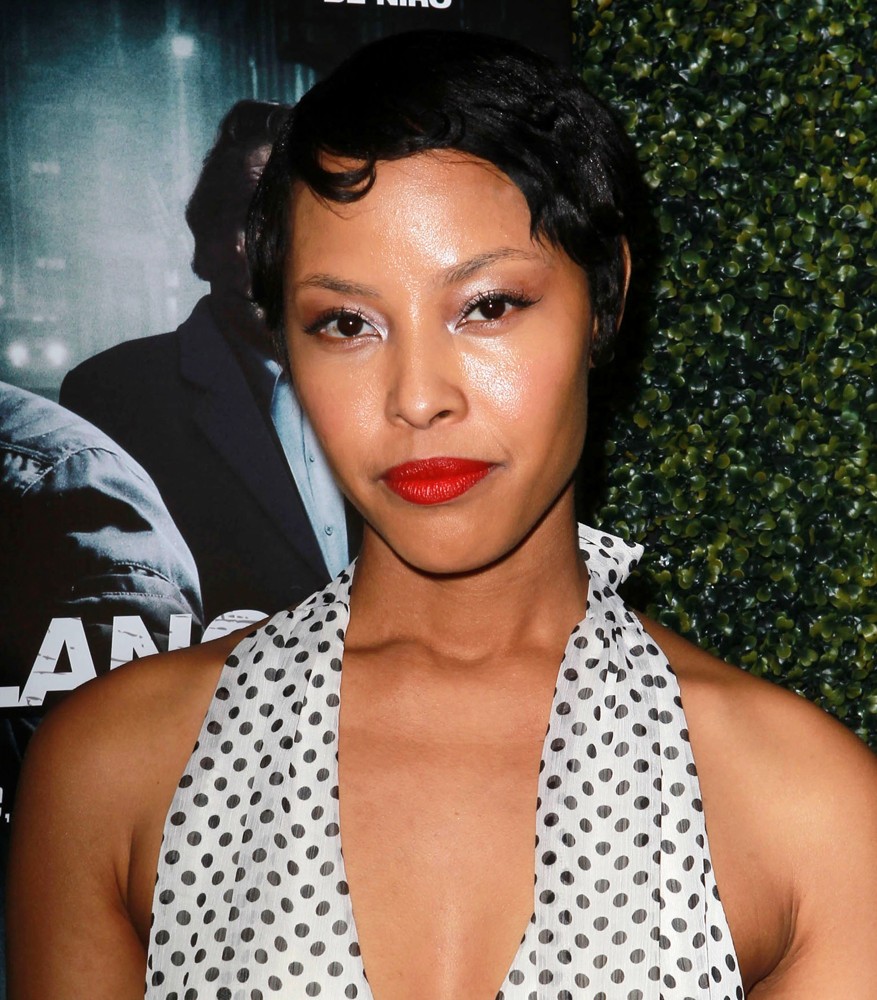 Why in the world would a college revoke the best footballer's scholarship when he is taken ill with cancer? In senior year? Perhaps in a desperate attempt to propel the film over the hill of total contempt for Deon's adversaries, not a single teammate, coach or school mate would come to visit Deon in hospital or at home – not even once? However, this attempt pushed the film over the cliff to the realm of the c'est pas possible! This film matched stupefyingly on, devoid of any reality.
All Things Fall Apart pretty much fell apart from here on – not that you couldn't see it coming. But if you can excuse it, you can appreciate another thing. Deon's mother, Bee, remains resolute in the face of all the hardship; the story invoking the strong black mother character. She gets the extra job, and another job, and another, to support her children. This part marched out of step with the rest of the film.
Metaphorically, the last scenes were not a real attempt at story telling, cinematography or direction. Deon, having had some success as a car dealer at Sean's company, organizes a dinner in the middle of a football field, in a big tent. Is this a dream?
Deon invites all of his family and friends. The men are dressed in these expensive white tuxedos and the ladies in some fine assorted attire. It's a celebration but you don't quite know why.
Deon seemed happy. This is all he wanted – to see his family happy again – and expunge any guilt he may have felt for letting his mother down. To have crashed the dreams of an entire family, though through no fault of his, he felt a burden and a cost to repay.
So he starts outside this makeshift tent, when no one is looking and sprints towards the goal line. Deon's arms outstretched into the air, and scores the touchdown of his life!
What an ending!
In no way does it diminish Curtis Jackson's effort in losing all that weight for an under par, probably close to a first draft script, sweaty direction and pupil cinematography. If anything at all, if I were Curtis, I will feel cheated!
Nonetheless, what other way is there for a young man without good company break into this industry other than to make one bad movie after another, until hopefully, by some lucky strike of genius, he gets better?