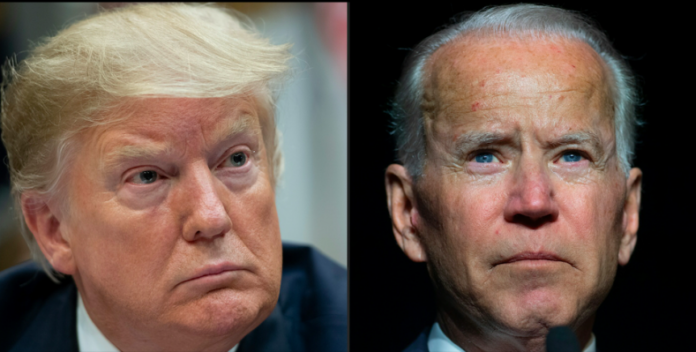 Compromise is just another word for Defeat.
"Like all Compromises, it Defeated itself." ~ Frederick Douglass (About the Missouri Compromise).
No Tangibles for African Americans, no Vote! If you always vote and you never get anything out of it, you are certainly not voting in a democracy! You are under the yoke of something more sinister, more clandestine, even more violent!
In order for a true compromise to occur both sides of an argument need to cede something (usually both sides cede stuff of equal significance if not in magnitude, hence the Compromise!)
What is white America willing to cede to African Americans in the next elections? Reparations? An End to Mass Incarceration? An End to Housing Discrimination? An End to Nazi-Occupying Forces (the Police) in African American neighborhoods? An End to Redlining? An End to Confiscating whatever is left of Black Peoples lands and properties? And End to the Caucasian control of Hollywood? An End to the Caucasian control of the Federal Reserve and the US Supreme Court? An end to the Caucasian control of education and education funding? And end to the Cacucasian control of Agriculture? An end to the Caucasian control of Wall Street?
Which one? What has white America so willing to compromise this election year? Nothing? What at all has Donald Trump or Joe Biden so promised to encourage, force and ensure that white America cedes to African Americans that African Americans must drive and gather at voting booths across the nation to cast their votes for a Compromise?
What? Nothing? Nothing! What white America wants, really, and what they mean via the Republican Party and the Democrat Party is for African Americans to just shut up and vote. There's no compromise! White America is unwilling to cede any of its grip on Africa America! It will not. There's no Compromise! Never been! Ask Frederick Douglass.
Trump vs. Biden: To Black people, this is a Distinction without a Difference! Trump honed his Anti-Black skills through his Discriminatory Policies in Housing within his Apartment Complexes throughout the 70s on-wards, in New York City.
Biden: Same. Honed his Anti-Black skills through his Discriminatory Policies on the War on Drugs also throughout the 70s on-wards. To Black America, the two men are only distinguishable by name alone. Not in training, not in deeds, and certainly not in perceptions about the equal humanity of African Americans.
Point is that, African Americans "are coming to face the fact quite calmly that most white Americans do not like them, and are planning neither for their survival, nor for their definite future if it involves free, self-assertive modern manhood. This does not mean all Americans. A saving few are worried… a still larger group are not ill-disposed, but they fear prevailing public opinion. The great mass of [white] Americans are, however, merely representatives of average humanity. They muddle along with their own affairs and scarcely can be expected to take seriously the affairs of Black people whom they partly fear and partly despise. (W. E. B. Dubois).
No Tangibles for African Americans, no Vote! The tides have turned. The animal is already wounded, there's nothing else to lose. No tangibles, no votes! As simple as that.