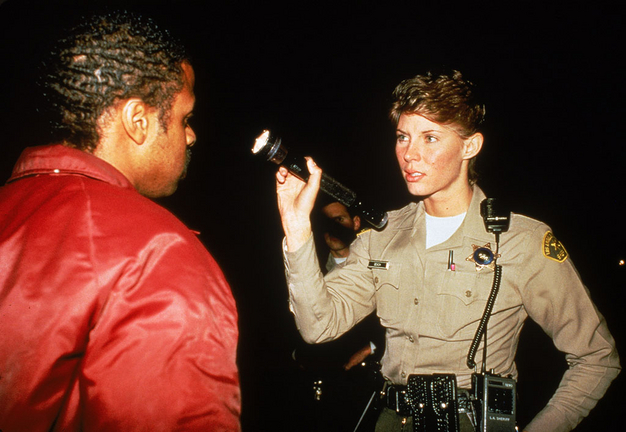 Color of Change members want to end the dehumanizing images on the Fox television reality-based show Cops by pushing the show out of primetime. They are asking the television network and advertisers to end support of the show.
Cops has aired for 25 seasons, since 1989 and is marketed as being unbiased. However, members of Color of Change allege that dangerous, controlling stereotypes are a recurring component of the show's message.
Cops puts a black male face on criminality, presenting a world where Black men and boys are stereotyped and punished.
On the show, whites are overrepresented as police officers and blacks are overrepresented as criminals.
Video: Cops TV show
[blockquote]Today, the COPS formula — which relies heavily on degradation and mockery of suspects, presumption of guilt, and audience identification with unfailingly "good guy" police protagonists — hasn't changed a bit, despite a marked, bipartisan shift away from broken "tough on crime" policies in recent years.
The show's creator himself admits that COPS' singular focus on making arrests, particularly for nonviolent drug offenses, wastes scarce public resources and contributes to massive overincarceration. [/blockquote]
Media images have real life effects – leading to mass incarceration and young black men like Trayvon Martin being prejudged and sometimes persecuted.
Video: Obama Silent On Racial Killings
The antagonistic images on Cops and other media are precisely what the members of Color of Change strive to eradicate.
[blockquote]Stereotypical images of Black people are not only insulting and inaccurate — they're dangerous. They influence how Black folks are treated by doctors, judges, teachers and lawmakers. And they shape how we see ourselves. We are working to create a more honest and human media landscape.
Together we can put industry decisionmakers on notice that continuing to invest in programming that exploits our communities will hurt their reputation with consumers, and send a broader message to Hollywood and producers of reality programming that we expect better. [/blockquote]
Want to learn more or support their cause? Visit Color of Change.