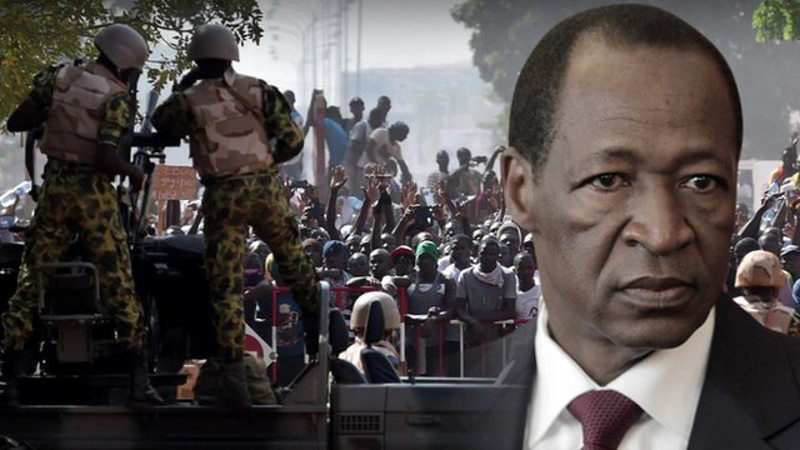 After violent protests in which demonstrators set fire to Parliament and surged through the streets in a wave of dissent, Burkina Faso's President Blaise Compaore has announced his resignation, following his attempt to extend his 27-year rule.
Residents reported that a heavily armed convoy carrying the president was seen leaving the capital and heading south toward Po, near the border with Ghana, even as his resignation announcement was being read out on television.
Mr Compaore issued a statement saying the presidency was now vacant and urging elections within 90 days.
Gen. Honoré Nabéré Traoré, the chief of staff of Burkina Faso's armed forces, said at a news conference that, having taken note of the president's resignation, he would "assume the responsibilities of head of state." He said he was acting to fill the power vacuum left by the president's departure and to "save the life of the nation."
Only hours earlier, Mr Compaore vowed to remain in power until a transitional government completed its work in 2015, although he had agreed not to seek another term.
---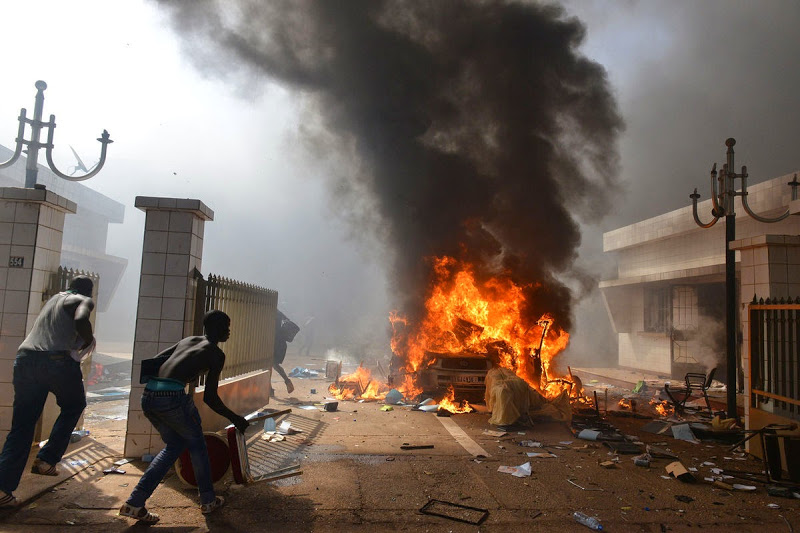 ---
However, the opposition continued to demand that he resign – a key leader, Zephirin Diabre, urged protesters to occupy public spaces.
The announcement from Mr. Compaoré came on the fourth day of turmoil in Ouagadougou, the capital, as military commanders met behind closed doors and demonstrators urged them to oust the president.
His departure was the culmination of 24 hours of frantic maneuvering. Mr. Compaoré declared martial law for a few hours on Thursday, then seemed to relent, offering negotiations on a transitional government and rescinding his martial law decree.
Overnight, the president said he had "heard the message" from the protesters in the capital and understood "the strong desire for change."
---
Decades in Power in Africa
Blaise Compaoré was president of Burkina Faso for 27 years before protests against his continued rule drove him to resign on Friday. Here are six current national leaders in Africa who have held power even longer.
Teodoro Obiang Nguema Mbasogo
Equatorial Guinea
35 years 2 months, since a coup in August 1979.
José Eduardo dos Santos
Angola
35 years 1 month, since he was selected by the ruling party in September 1979.
Robert Mugabe
Zimbabwe
34 years 8 months, since winning an election in February 1980.
Paul Biya
Cameroon
31 years 11 months, since his predecessor resigned in November 1982.
Yoweri Museveni
Uganda
28 years 9 months, since he seized power in January 1986.
---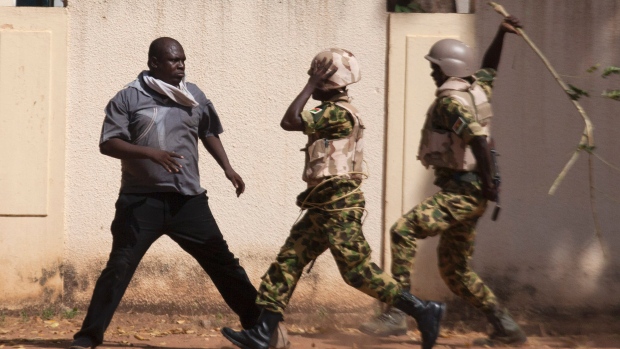 ---
Opposition leaders urged their followers to "keep up the pressure," rejecting the president's blandishments and calling for his immediate ouster — "pure and simple." Thirty-four opposition groups also said the "precondition for any discussion of a political transition is the unconditional departure, pure and simple, of Mr. Blaise Compaoré."
As huge crowds gathered in Ouagadougou, one army officer, who was not identified by name, signaled that the military had abandoned the president, telling protesters that the "army is henceforth at the side of the people." The demonstrators urged the military to sweep Mr. Compaoré from office.
Opposition to the president's plans for another term had been building for weeks. Anger exploded Thursday as protesters stormed the Parliament building, bursting past police lines to prevent lawmakers from voting on a draft law that would have allowed Mr. Compaoré to run again next year.
Thousands rampaged through Ouagadougou, burning the homes of presidential aides and relatives and looting state broadcasting facilities. Social media sites showed images of demonstrators toppling a statue of Mr. Compaoré.
The violence set off a series of decrees from the embattled president, who declared martial law, permitting the military to suspend both the Parliament and the government, and to inaugurate a 12-month transition to elections under an interim government.
Opposition leaders called his actions a coup.
---
Blaise Compaore's career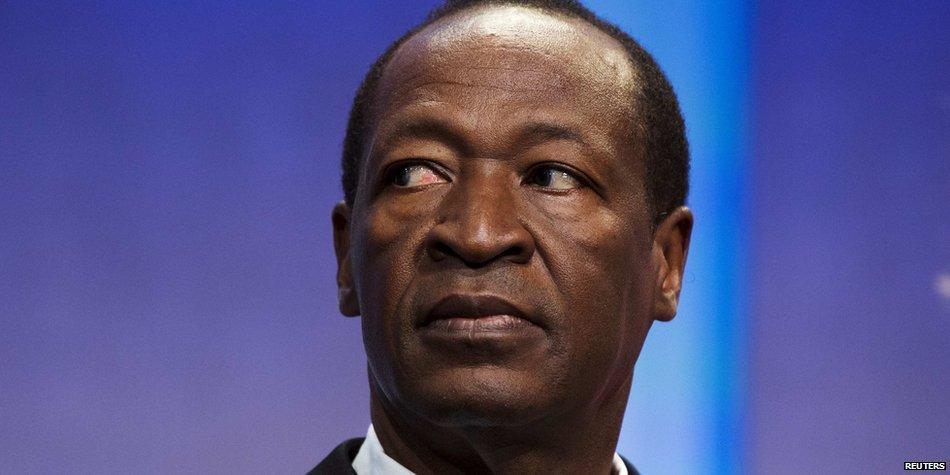 Blaise Compaore was a young army officer when he seized power in 1987, a taciturn man who became known as Beau Blaise – good looking Blaise. The nickname did not necessarily suggest he was popular. Many blamed him for the death of his predecessor, the charismatic revolutionary Thomas Sankara, who was killed by soldiers in mysterious circumstances.
Controversy would be a perpetual feature of Beau Blaise's time in power. The president was accused of stoking rebellions around West Africa. Yet over time Mr Compaore oversaw a transformation of his image, internationally at least. This inflammatory figure became a man relied upon to put out fires around the region.
Mr Compaore won a series of elections, though the opposition always complained the odds were stacked dramatically in his favour. He largely followed the economic orthodoxy prescribed by international financial institutions. But Burkina Faso did not escape the poverty trap. It remains one of the least developed countries in the world.
---
In his statement late Thursday, Mr. Compaoré, a former army officer who ranks among Africa's longest-serving leaders, said that the government would remain "dissolved," but that martial law would be "canceled."