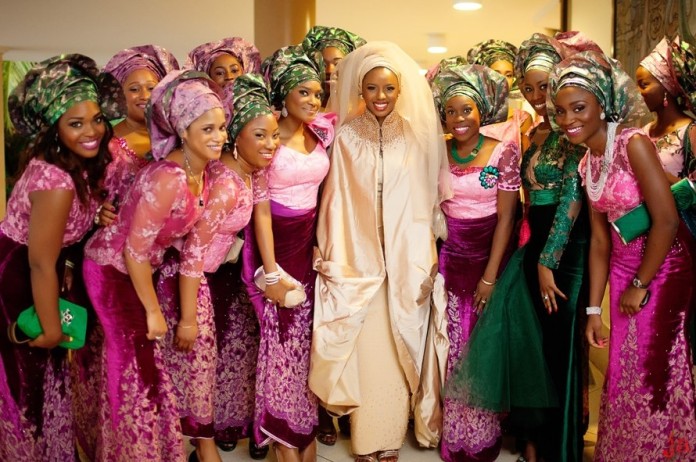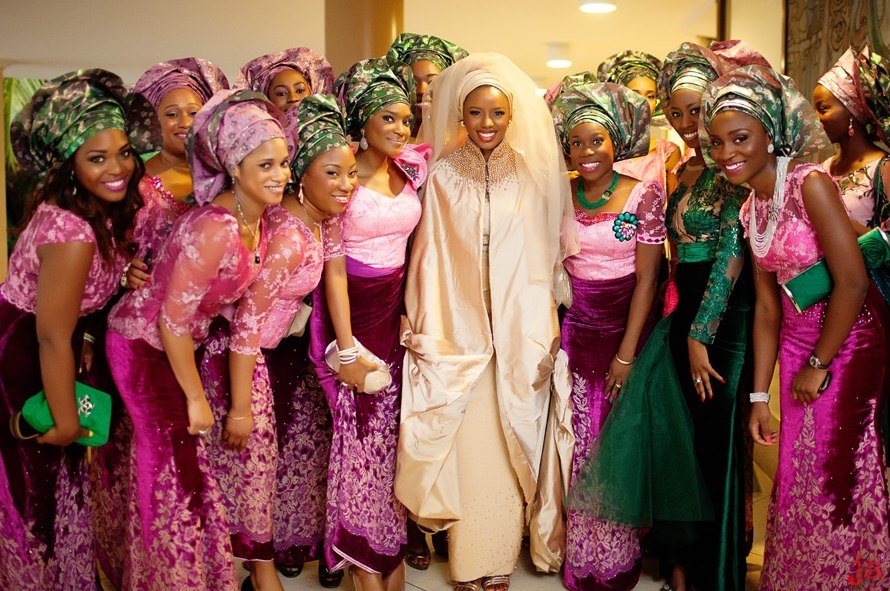 LAGOS — Wanting to open a business and unsure what to do? Maybe the wedding industry is a good place to start. Over the past decade, the African wedding industry has gained prominence, reaching a multi-million dollar status especially in large cities, like Lagos.
With widespread Internet use, the wedding craze is growing even stronger among men and women who desire to impress their friends through photos of ostentatious nuptials on Instagram, Facebook, Twitter, and the like.
Most brides style a combination of sleek dresses, head scarves, and accessories for their bridesmaids.
I have been to my fair share of over the top weddings, but at this rate, the event planners, brides, and grooms keep outdoing each other. If you are the last one out of your friend group to get married, you might feel a heaping of pressure to outdo your besties' display of flair.
Sometimes its hard to put on a show without breaking the bank. In Nigeria, for example, the average wedding hosts near five hundred guests and costs more than two million Naira (about 10,000 USD or 9,000 Euro).
The ultra-rich might be able to afford such a hefty price tag for a one-time event, but even those without deep pockets might find themselves caught in the moment and having to pay for it later. Probably not the best way to start out a marriage…
More than words can describe, photos from traditional African weddings best detail the colorful and vibrant nature of African designs from a continent with the richest of cultures.
This slideshow requires JavaScript.